EU imposes economic sanctions
145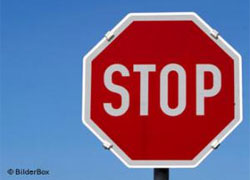 (Being updated) Lukashenka has to choose his way: either to democracy or to The Hague, the EU says.
The European Union has imposed new sanctions on Belarus. As Agence France-Presse reports, the EU Foreign Ministers took a decision to impose restrictive measures on three Belarusian entities.
According to Radio Svaboda, it is the first time when European sanctions have targeted business: the restrictive measures are introduced against Lukashenka's economic advisor Vladimir Peftiev and his three firms – Beltechexport dealing with arms trade, BT Telecommunications private unitary enterprise, and Sport Pari, a gambling firm.
Sport Pari was co-founded by the Presidential Sporting Club headed by Dzmitry Lukashenka, Belarusian dictator's son.
BT Telecommunications company is the main sponsor of the Presidential Sporting Club headed by Dzmitry Lukashenka. As "Nasha Niva" reports, the company became famous when it, in collaboration with American GTECH, suggested launching a special computer POS system to control information about cash flow in Belarusian slot machine rooms.
The website of the Presidential Sporting Club writes that BT Telecommunications company participates in a number of big investment projects, including those relating to forming high-quality infrastructure for hosting the 2014 World Ice Hockey Championship in Belarus.
As for Peftiev, EuObserver.com calls him "Alyaksanr Lukashenka's private banker". Officially, Peftiev is the head of the Belarusian arms exporting company Beltechexport and the Belarusian Tennis Federation. The newspaper supposes that he owns a stake in Velcom mobile operator, Priorbank and Vneshekonombank. With a fortune estimated at $1bn, he was named the second richest man in Belarus after Alyaksandr Lukashenka in 2010 by Forbes.
The EU Foreign Ministers also decide to extend the blacklist of 188 Belarusian officials to some more civil servants and businessmen.
The decision was taken to apply more financial pressure on the Belarusian authorities to make them stop repressions against the opposition.
Polish Foreign Minister Radoslaw Sikorski wrote on his Twitter account: "We've approved embargo on arms trade and frozen assets of the entities that finance Lukashenka. He has to choose his way: either to democracy or to The Hague."
In January 2011, the European Union slapped sanctions on 188 Belarusian officials, who were banned from entering 27 EU countries. Alyaksandr Lukashenka was included in the list. The sanctions were imposed due to the violent suppression of the opposition demonstration on December 19, 2010, and the general human rights situation in Belarus.