Political prisoner Vaskovich cannot receive books in prison
7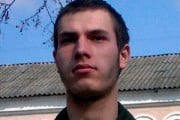 Yuheny Vaskovich wrote it in a letter to his grandmother.
The political prisoner complains he cannot receive the Sudovian-English dictionary, which prison authorities return back to senders, bchd.info reports.
Yauheny Vaskovich writes that he is all right.
"The letter is short, but I am happy,"  says Tamara Vaskovich, political prisoner's grandmother.
On May 18, 2011, Yauheny Vaskovich, Artyom Prakapenka and Pavel Syramolatau were sentenced to 7 years in a medium security penal colony over part 2 of article 339 (hooliganism) and part 3 of article 218 (causing damage intentionally at an especially large scale).