Charter97.org under attack
51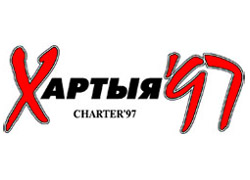 Our website has been exposed to DDoS-attack.
At 8 p.m. Belarusian time charter97.org was exposed to Distributed Denial-of-Service (DDoS) attack. The website was entirely out of function for one hour. The resource was inaccessible for all users.
The technical support managed to temporarily block the attack, but the strength of the attack is growing hourly and users are about to experience temporary interruptions in the functioning of the resource.
DoS-attacks (Denial of Service) are targeted against calculation system in order to put it out of order, which means creating such conditions where legal users of the system cannot access the system resources, or where their access is impeded. An attack performed simultaneously against a number of computers is called DDoS-attack, or Distributed Denial of Service.
In such situation the attacker cannot be identified, but given the previous experience, the Belarusian special services are undoubtedly involved in the attack. There have been a number of DDoS-attacks on charter97.org before, but this is the first for the past two years.
We apologize for the inconvenience. We are doing our best to resume normal operation of the website.