Belarusian spies in Poland were double agents
4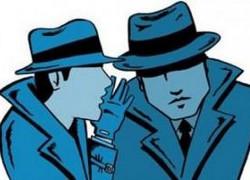 New details of the scandal involving Belarusians spying for Russia appeared.
A military attache of the Belarusian Embassy, Dzmitry Zhukau (Dmitry Zhukov) and his wife Natallia were recently deported from Poland. The direct reason for the move was the fact that he was taking photos of the NATO Joint Force Training Centre in the town of Bydgoszcz, Dziennik Gazeta Prawna writes.
"He mainly looked for contacts with associations of veterans of the People's Troops of Poland [the name of the Polish army in communist Poland], retired soldiers and young people from scout, airsoft and historical reenactment organisations. He often attended events of that kind," Jarosław Jakimczyk, an expert in security services, says.
The decision on Zhukau's deportation followed two other cases involving Belarusian spies, who didn't have diplomatic immunity. Some months ago, the counterintelligence department of the Polish Internal Security Agency detained a Belarusian national, who took photos of military facilities. He already came to the attention of the agency, and officers were collecting proofs of his activity. A court decided to detain him based on the preliminary assessment of the obtained information. He is reported by unofficial sources to have been working for military intelligence in Belarus. He often visited Poland, and even received scholarship as a student of a Polish university. Another incident involves Aliaksandr B., 41, who has been under arrest for two years.
"His case was sent to a court. We are waiting it to set the trial date," the Appeal Prosecutor's Office in Warsaw says.
According to unofficial sources, Aliaksandr B. was cooperating with officers of the former Military Information Services of Poland for several years. He was considered to be a source in the Belarusian special services. He was paid more than $300,000 for providing information. The information obtained from him was analysed after the liquidation of the Military Information Services and turned out to be false. Aliaksandr B. fulfilled orders of his chiefs in Minsk.
"He was a disinformation agent. He was trusted to get particular data. It allowed the Belarusians to know what the Poles were interested in at the moment," a source familiar with the situation says.
The information that Minsk received could also been analysed in Moscow, as Belarus and Russian has joint intelligence on the American-British model. Both countries share information on strategic issues.