Workers In Navapolatsk Get Weird "Certificates" Instead Of Wages
52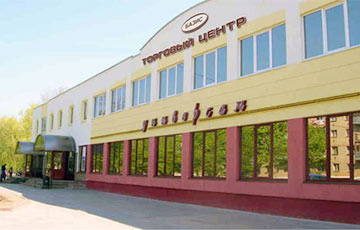 Workers of the trade network "Basis– Navapolatsk" received something in between meal vouchers and "labor day units" instead of the advance payment.
Commercial workers in Navapolatsk received wages and advance payments in the form of certificates. The reason lies in a difficult financial situation of "Basis– Navapolatsk", the largest sales network of the town.
The structure of "Basis-Navapolatsk" (former Navapolatsk state food industry trade) consists of 12 grocery stores and 5 industrial ones, as well as cafes, markets and public catering. Recently, however, the situation at the plant became difficult. As a result – this affected the employees.
– This month, employees receive the advance payment in the form of the certificates, for which they can buy something in their stores. People are angry. Everything is done voluntary-compulsory, we have the contract system, you don't want to do something – we will make you. So soon we will return to the last century when the people received coupons instead of salaries. Or even worked in collective farms for labour-day units. What are the grounds for treating employees like this? – Chairman of the Regional Organization of Independent Trade Union of Navapolatsk Ivan Sviatokha has told praca-by.info
Representatives of the JSC "Basis Navapolatsk" have told praca-by.info that the certificates are provided instead of the advance payment after an employee's request: "It's all official. It has been no questions yet. It is a one- time measure so far."
Deputy Director for Economics Uladzislau Shutko has provided more detailed information.
– We issued gift certificates that provide discount from 5 to 15% in our stores, both for food and manufactured goods. At the request of an employee, they have a right to purchase them also through the accounting department.
Employees can buy gift certificates for any amount. They can also refuse to purchase them. No one is forcing anybody, – Uladzislau Shutko has said.
Let us add that the average number of employees of JSC "Basis Navapolatsk" is about 1 250 people. In the first six months of 2016 the net loss of the company amounted to almost Br 4 billion.
Earlier, the board of "Basis Navapolatsk" explained the financial difficulties of the enterprise with oversaturation of the city retail chains. In recent years, networks like "Euroopt", "Martin", and others have started developing in Navapolatsk.. Most of the "Basis" stores were built over 40 years ago and they find it hard to compete.
However, there are rumours circulating in the town, according to which the "Basis" network is deliberately led to bankruptcy so some individuals could get its property with a profit.
In August, Chairman of Navapolatsk executive committee Dzmitry Dziamidau said:
– The situation is really complicated: in May, due to various reasons, which includes payment of a large investment loan, the enterprise has been through a sharp decline in sales and lack of money for settlement with suppliers.