Belarusian Human Rights Defenders Demand To Stop Prosecution Against Aleh Vouchak
5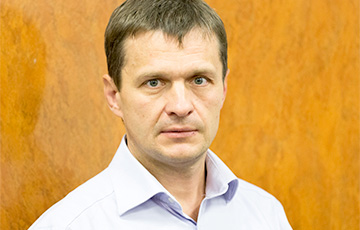 25 Belarusian human rights activists have signed an appeal to the Supreme Court chairman.
Belarusian human rights activists appealed to the Chairman of the Supreme Court of Belarus Valiantsin Sukala demanding to stop the administrative persecution of Aleh Vouchak, the head of the human rights center Legal Assistance to the Population, bydc.info writes.
On July 4, 2017, another trial on the administrative case against Aleh Vouchak under Part 1 Art. 23.34 of the Administrative Offences Code of the Republic of Belarus for participating in the March of Disgruntled Belarusians on February 17, 2017, took place in the court of Frunzenski district of Minsk.
That was the human rights defender's third trial. The decisions of district courts had been cancelled twice by higher judicial instances in connection with the violation of the administrative procedural process by the courts and internal affairs bodies. The previous courts had issued a decision to bring Vouchak to administrative responsibility in the form of arrest for 13 days.
The trial, which was by far accusatory, lasted for more than 5 hours. Both Vouchak and his lawyer asked repeatedly to call an ambulance because of ill-being, however Judge Yauhen Pisarevich refused to do so.
When the doctors did take the human rights activist to the hospital, Pisarevich continued the meeting without him. As a result, Aleh Vouchak was fined 25 basic units. Special Rapporteur of the United Nations on the situation with human rights in Belarus Miklas Harashti came to the trial to support the human rights activist.
The appeal was signed by 25 Belarusian human rights activists, including the head of the Belarusian Documentation Center Raisa Mikhailouskaya, Hary Paganiayla, Pavel Liavinau (the Belarusian Helsinki Committee), Tatsiana Raviaka (Belarusian House of Human Rights named after Barys Zvazkou), Volha Smalianka (Center for Legal Transformation ), Andrei Paluda (Human Rights Defenders Against the Death Penalty) and others.
The full text of the appeal is available here.