Lukashenka Has Serious Opponent In CIS – Coming Conflict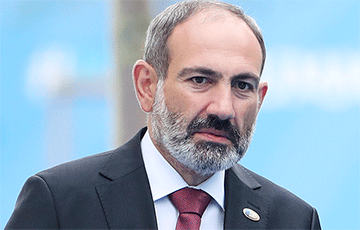 The Belarusian dictator and the prime minister of Armenia are very disgruntled with each other.
The meeting of Lukashenka and Nikol Pashinyan at the CSTO summit led to their disputes. After the early recall of the organization's previous general secretary, Armenia expected that their representative would be appointed for the remaining 18 months. However, Lukashenka refused to meet Pashinyan half-way. In his opinion, the post of the CSTO Secretary General should go to the next country according to the alphabetical order – Belarus, Salidarnasts writes.
The negotiations of the leaders of the countries were held in Astana behind closed doors, but one can guess that Lukashenka and Pashinyan did not find common ground by the fact that the new CSTO Secretary General was not appointed – now they hope to do it in St. Petersburg on December 6.
The short history of relations between Lukashenka and Pashinyan looks rather bleak.
Earlier this year, Belarus sold the Palanez multiple rocket launcher systems to Azerbaijan – the main enemy of Armenia, with which our country is formally an ally in the CSTO.
During a personal meeting last spring, the new Prime Minister of Armenia asked hard questions to Lukashenka in this connection. Later, Pashinyan said that the Belarusian ruler's reaction to his words was "reasonable."
But the problem did not disappear. And this time, Lukashenka did not meet the prime minister of Armenia half-way regarding the CSTO secretary general. So far, the leaders of the two countries adhere to diplomatic expressions, but it seems that an open conflict between them is coming.
It should also be remembered that Lukashenka and Pashinyan are people of completely different views and biographies. The head of Belarus is a classic authoritarian ruler, and the Prime Minister of Armenia is a strong Democrat and a former opposition leader, who has recently come to power through street protests. Finding a common language will be difficult for them.