Kachanava on Corruption: Some Cross Line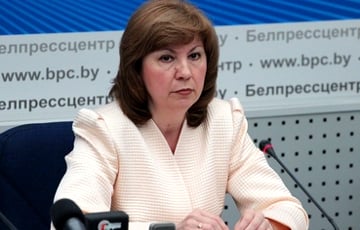 The head of Lukashenka's administration admitted her mistakes.
"Maybe it seems to people that there are so many crimes of corruption," – the head of Lukashenka's administration Natallia Kachanava said in the ONT program Nichego Lichnogo. "Actually, it's because they are all in the public eye."
As Natallia Kachanava confirmed, before a person is appointed to a position, he or she is checked by security agencies, are invited to meetings in the administration and interviewed. But some, according to Kachanava, then "cross some line."
"Of course, this is unacceptable. This is definitely a blow to the image of the authorities," – Natallia Kachanava. Howeevr, she does not understand where the failure occurs. Only one thing is clear that this is a human factor.
"So, a mistake was made when the person was appointed... He had this trait from the beginning…" – Kachanava thinks.