Homel Independent Journalist Won In Court
3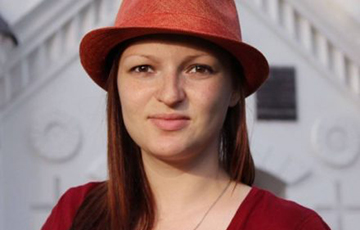 The court stopped the persecution of the journalist after the statement of the UN Special Rapporteur.
Siarhei Karmanovich, a judge of the Tsentralny district court of Homel, stopped the administrative case against freelance journalist Maryja Bulavinskaya-Liapina, initiated under Part 2 of Art. 22.9 of the Administrative Code (illegal production and distribution of media products), Homel Viasna reports.
We remind that the administrative protocol against the journalist was drawn up by an employee of the Department of Internal Affairs of the Tsentralny district administration of Homel, Aliaksandr Huseu. She was accused of creating a documentary film "Homeless City" about the destruction of wooden buildings in Homel, which was filmed for the TV channel Belsat. Maryja is the author and director of the film.
According to the journalist, the piquancy of the situation is that this is the first time when the protocol was drawn up for a video in such a format. Usually, the authorities persecute freelancers for sharp social news reports.
The court ruling is dated November 6, it was on this day that human rights activist Leanid Sudalenka sent an appeal in defense of freelance journalists to the UN Special Rapporteur, where concern was expressed about the situation of freelance journalists in Homel region as a whole and described the situation with Maryja Bulavinskaya-Liapina.
It is known that on the eve of November 5, the journalist was summoned to the Tsentralny district police department to clarify the charges and her rights and obligations.
The court dismissed the case in view of expiry of the imposition of an administrative penalty.