Maksim Viniarski: Riot Police Was Chasing Me 10 Hours Around Minsk
3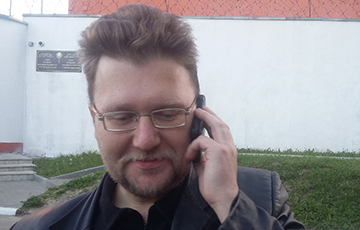 The European Belarus activist has been released after 12 days of arrest.
Coordinator of the European Belarus civil campaign Maksim Viniarski was released from the prison in Akrestsin Street in Minsk. He spent 12 days behind bars, five of them he was on a hunger strike. Today at 5 o'clock in the morning, Viniarski was met by relatives, friends and European Belarus activists at the gates of the prison.
The activist told the BNC press service about the circumstances of his detention:
– It happened in near Chkalau Street, in the center of Minsk. It is quite far from the place where I live and where I was usually detained earlier. I was walking along the sidewalk, four men ran up unexpectedly and, not introducing themselves, said they were to detain me. It could be assumed that they were employees of law enforcement agencies, which usually "work" with the opposition, only because they had DVRs on their clothes. After that, they twisted my arms and dragged me into the blue Gazelle that had arrived. They immediately took my phone away, didn't allow me to call relatives to inform them about the detention.
They only started to talk when we drove up to the Pershamaiski district police department. They very emotionally criticized their superiors, saying that they had been chasing me around the city for 10 hours "instead of catching bandits." According to them, "they joined the police not to watch the oppositionists night and day." Their conversations made it clear that during all the time my apartment, and all the places where I, following their logic, could appear, had been under observation.
From the police department, I was taken to the Pershamaiski district court, where Yury Harbatouski quickly sentenced me to 7 days of arrest for participating in the rally on April 26. My understanding is that the main task was to isolate me before May 1.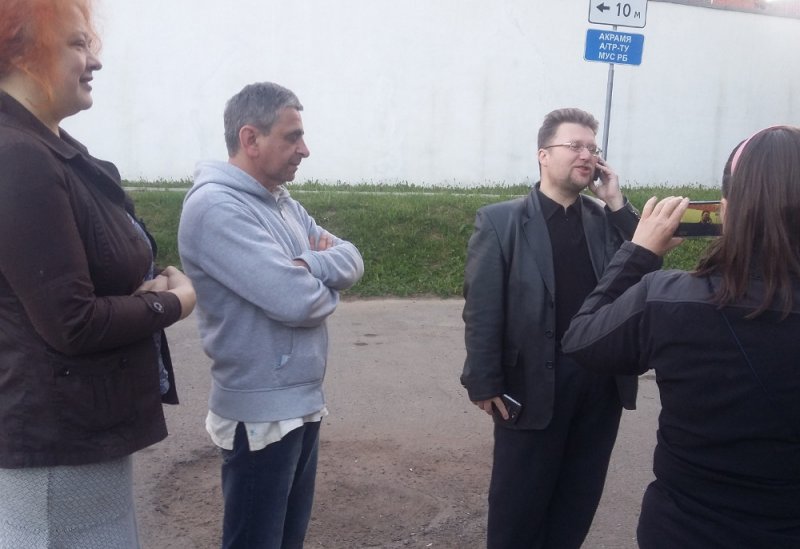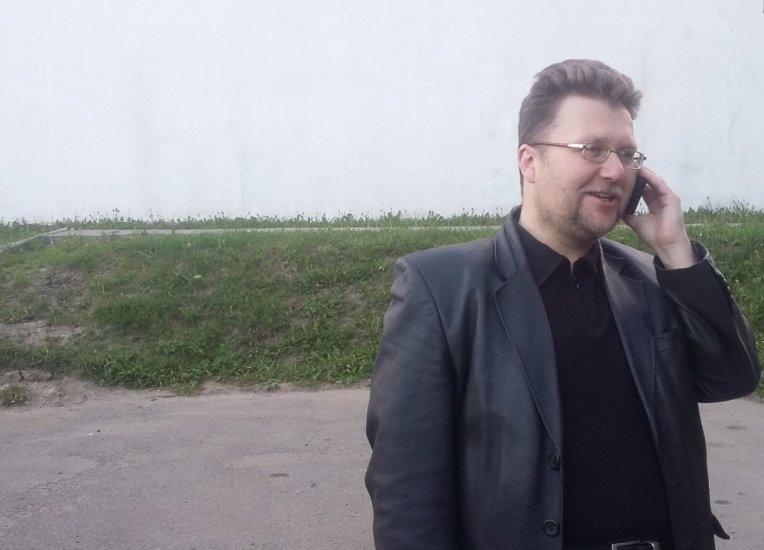 – When did you find out that you would have to stay in prison for another five and a half days?
– In the morning of May 5. I heard that during the inspection the guards told Volha Nikalaichyk the time of the release. She also had seven days of arrest, and we had to go out on the same day with a difference of one hour and a half. When our ward was taken to the corridor and I did not hear the time of my release, I realized that I would serve the rest of the previous arrest. Police officers confirmed that.
Let me remind you that my colleagues at the Belarusian National Congress and I were released after the end of the protest on the evening of March 25. And then they were in such a hurry to get us out of the prison, that they did not give any documents and could not come up with at least some legal basis for such a step. Obviously, this was due to strong international pressure. However, neither that release nor the decision that I should continue serving that term was legal. There doesn't exist a single document that would provide for such actions against convicts for administrative offenses. I stated this to the prison managers and informed them that I was on a hunger strike in protest against the illegal arrest.
— How did the police treat you in prison?
— It was for the first time when I was kept in a small cell, designed for two people. As before, it was forbidden to bring me any things for writing. They let me take shower only once during 12 days. Police officers were deliberately throwing all my books on the floor during daily searches. I still can not understand why they did it...