Minsk Citizens Told About Belarusian Men Of Iron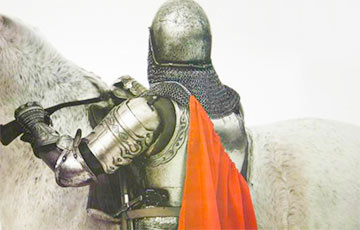 The distribution of new BNC booklets continues in the streets of Minsk.
Today, activists distributed them at the metro stations in the center of the capital. The color booklets "Men Of Iron" with information about the Belarusian National Congress and its leaders Mikalai Statkevich, Uladzimir Niakliayeu, Yauhen Afnahel, Andrei Sharenda, Volha Nikalaichyk were distributed among hundreds of Minskers, the official BNC Facebook page reports.
– A lot of passers-by expressed their support, asked to send greetings to politicians who are remembered for last year's protests. Repeatedly questions were heard about how the BNC proposes to fight the new decree. It's great that for most of the people this question was rhetorical, as the answer to it is obvious, – one of the activists said.