Boundaries Set For Troll
Iryna Khalip
17.10.2019, 19:46

2,105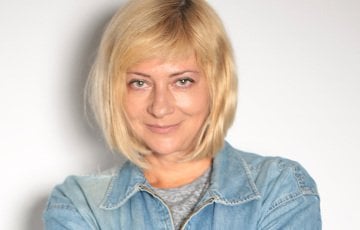 The story is simple, but preachy.
Russian Anna Bogacheva, detained at the request of Interpol in Minsk, is free. However, this is not a full-fledged freedom: the road to Western states, as it is now clear, is closed for her.
Bogacheva is one of 26 citizens of Russia in relation to whom, after a report by special prosecutor Robert Mueller on interference in the election, a criminal case was instituted. The employee of Prigozhin's "troll factory" is charged with one thing: "Conspiracy against the United States." The case was started in the District of Columbia. Bogacheva, like other "Olgino trolls", is recorded as a person hiding from justice.
She was detained on Sunday, October 13, at 10 p.m. Anna Bogacheva, together with her husband and child, arrived in Minsk to go on vacation from there. Bogacheva was detained in a hotel, but if Belarus and Russia had full-fledged border controls, this would have happened earlier, while crossing the border: border guards always check the name of the person crossing the border with the wanted lists - from domestic to international search.
Russians coming to Belarus do not go through the border crossing procedure. However, when they register at the hotel, their names are still transferred to the Ministry of Internal Affairs. So there was no collusion between Belarus and the USA against Russia: the usual procedure. If a person appears who is on the Interpol wanted list - a command is given to detain them. That's all.
On Tuesday, the Russian Embassy in Minsk announced on its Twitter that Bogacheva was released. The Belarusian Prosecutor's Office saw no reason to take her into custody - moreover, they would petition to put Bogacheva's off the wanted list in Belarus. It remains unknown where Bogacheva went after release. Most likely, she returned to Russia.
The story is simple, without sensations and international scandals, but very preachy indeed. Bogacheva was lucky that she was going to travel through Belarus. Perhaps it was generally a "reconnaissance sortie": does the Interpol wanted list work, or do they just scare? If it works, then it is better to check it with the allies. If not, then you can move on. Apparently, it worked. Of course, Belarusians are not too interested in the schemes related to the "Olgino trolls" - they have their own, albeit on a smaller scale. So there was no reason to detain, let alone extradite Anna Bogacheva to the United States. But for her, the planet Earth geography narrowed to not even the CIS, and not even to the EAEU, but only to the framework of a sluggish union state. Outside - Interpol and arrest. So the signal to everyone involved sounded clear: if you are a troll - sit at home and do not rock the boat.
Iryna Khalip, Novaya Gazeta