Andrei Voynich: Our Undertakings Are Right And Strike Where They Should
4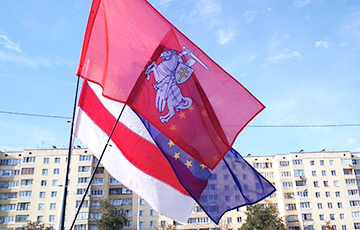 The activity, pickets and conversations with people of the European Belarus representatives made the members of the election commission sweat.
Yesterday, I was absolutely unlawfully and groundlessly denied registration as a candidate for "deputy" of the "house of representatives," video blogger and activist of the European Belarus civil campaign Andrei Voynich writes in a telegram-channel.
The reason was the fact that I received two warnings during the signature collection.
The first was for writing the address of my blog on a piece of cardboard and giving it to the guy who asked me for it. The second one is for that I want to see Belarus prospering, and I consider the salaries of doctors not worthy and dared to mention it while collecting signatures.
As I understand it, the most terrible crimes made the election commission members shiver, sweat and get indignant. For when the performance of making a decision through "voting" began, one of them, stuttering and nervously throwing his arms, started to convince everybody that I was a persistent violator.
It is very clear to me that the script of yesterday's production was written in advance.
The authorities were afraid of our activity, pickets, conversations with people. They were afraid that there were people in the passive, as they thought, country, ready to defend this very country, but they were even more afraid of those, who went after these very people with pleasure.
The common people - the serfs, according to the dictator's concept - dared to show their will, and even openly declared their position. They asked us to speak on their behalf.
And these are not tens or hundreds of people, these are thousands who not only supported us, but are also ready to stand up for their views, which do not fit into the harmonious picture of Lukashenka's marsh.
I appeal against this absurd decision because I cannot betray those who stood next to me, those, whom I did not even know two months ago and who did not know me.
Our team still has a lot of work to do, because yesterday we all made it clear that all our initiatives are right and strike exactly where they should.