Lukashenka About His Money: Stole $13 Billion, But People Were Getting Small Wage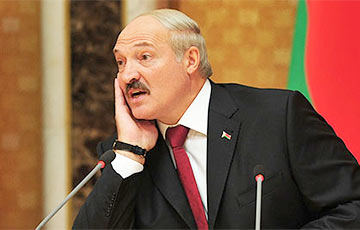 The dictator has spoken of a letter to "dear Bush."
During his visit to the Academy of Management, Lukashenka shared a strange story about $13 billion. The dictator spoke about it on the air of the STV channel.
- Ah, Lukashenka has a fortune of 13 billion. I did the math, Lord, I think, but this is the state budget for the year. And how did the country live? I had stolen 13 billion, and people were receiving a modest salary, and the country was developing.
I am writing a letter to Bush. I write to him: "Dear Bush, if you find at least an asset, you can have it. And they control every dollar, and in the West, the Belarusian rubles are not kept there, only the currency. I told him, "You can keep it - 13 billion is money," - Lukashenka said.
The amount of 13 billion hasn't sounded before, tut.by reminds. In 2006, former U.S. President George W. Bush submitted to the U.S. Congress information about the personal wealth and income of Lukashenka and other members of the Belarusian government. At that, no figures were voiced. A few months later, the U.S. imposed sanctions on Lukashenka and his entourage.
In 2010, the British newspaper Guardian with reference to WikiLeaks, which published the report of the U.S. Embassy in Minsk to the government of its country, dated 2006, wrote that Lukashenka's fortune is estimated at $9 billion.