Another Russian Band Not Allowed to Perform in Minsk
9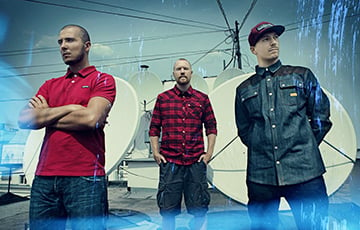 The reason is still the same - "low artistic level".
Musicians of Omsk rap band "Grotto" report that they did not receive a touring certificate to hold a concert in Minsk. The reason for this is "Low artistic level," tut.by writes.
It will be recalled that in 2017, "Grotto" had already performed in Minsk Brugge club. The musicians planned to perform in the capital again. But yesterday a post was published on the band's page on VKontakte:
- Minsk, unfortunately, we will not come to you this year. We do not know when we can meet. Following Ukraine, today we have received a ban to perform in Belarus. The official reason for the ban: "Low artistic level". When in 2011, we chanted together "reeducated or f**king deported", everything was okay with the artistic level, but now we have artistically touched the bottom with our "to love without owning" and "to forgive without remembering"? The question is rhetorical. Not being able to come to your listeners is the most horrible feeling. We hope that the bureaucratic blackout will someday retreat and we will be allowed to meet and sing songs. For now, we will keep in touch through headphones.