Kommersant: Lukashenka Is Incited to Political Integration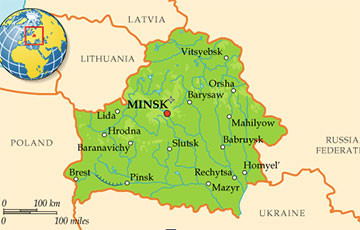 What is the stage of the road map coordination between Moscow and Minsk?
Russia and Belarus have agreed on more than half of the "road maps" stipulated by the program of economic integration of the two countries. The 20th anniversary of the signing of the agreement on the creation of the "union state" may be celebrated in Moscow on December 8. At the summit, the presidents will approve the entire package of "road maps". After that, as Kommersant writes, the question of further political integration will rise.
According to the publication's sources, "familiar with the situation in the intergovernmental negotiations," the governments agreed on 16 "road maps". In total, 31 road maps are attached to the "The Plan of the Republic of Belarus and the Russian Federation on the implementation of the provisions of the agreement on the creation of the "union state".
The remaining work is planned to be completed by November 19. The meeting of the Council of Ministers of the "Union State" will be held in Moscow that day.
"Road maps" represent different areas and sectors: the macroeconomic policy convergence, the harmonization of currency regulation, accounting and financial reporting unification, the creation of a common agricultural and industrial policy, unification, harmonization and convergence of tax legislation. Each direction is assigned to the relevant ministries and agencies.
Industry maps, as Prime Minister of Belarus Siarhei Rumas recently stated, should be presented to the rulers by December 1.
According to the source of the publication, the unresolved issues for discussion at the premier level have been postponed until November 19. In particular, agriculture and energy.
Another problematic issue is tax legislation. The deep integration program stipulates that the Union State will have a single tax code by April 1, 2021. But this does not suit Minsk. Finance Minister of Belarus said that "the issue related to tax sovereignty was resolved for us long ago". "The country won't give up its tax sovereignty, at least unilaterally," the minister said.
At the same time, Kommersant notes, Moscow agrees to compensate for its tax maneuver only after the unification of tax legislation.
The source assures that the political integration within the framework of the association will be possible as soon as the economic "road maps" starts working. The idea is to move in the political direction afterwards.