Zianon Pazniak: We Must Save Belarus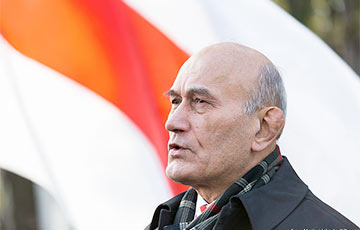 There is a threat to our independence.
Right now, behind closed doors, the Kremlin is coming up with new proposals for integration, posing an immediate threat to the independence of Belarus. Chairman of the CCP-BPF Zianon Pazniak is convinced of this. The politician believes that today the issue of sovereignty is the priority for Belarus, Euroradio reports.
"We must save Belarus, there is a threat to our independence. Literally now, in Moscow, behind closed doors, something is being invented. All this is done illegally, all of it has no legal grounds, but they have power and strength. And in this situation, what is the main thing that we are going to talk about? About the reforms, or about the reburial of Kastus Kalinouski, or about what? These are all important, but what is the priority for the nation now? We must save our independence, our Belarus".