Belarusian Band Wins Competition For Independent Musicians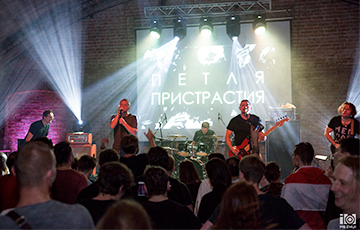 The Loop of Choice has become the best in the Rock category at the Jager Music Awards.
The Belarusian band The Loop of Choice won the independent music award Jager Music Awards in the category "Rock". The results of JMA-2019 are published on the website of the award, tut.by writes.
The band Shortparis became the winner in the main nomination - the band of the year. The band also received a statuette for the best single and the best video (track "Scary"). The prize for the best electronic project went to Shadowax (Ishome). Sofia Rodina became the DJ of the year.
Kazakhstani rapper Black Cumin Oil won in the nomination "Hip-hop". The editor of the program "Evening Urgant" Sergey Mudrik received Jager Music Awards for his contribution to the industry. Ethnographic project Ored Recordings became the label of the year.
Jager Music Awards is a prize for independent musicians from Russia, Belarus and Kazakhstan. This year it was held for the sixth time.