Lukashenka: Not Everyone Understands My Visit To UAE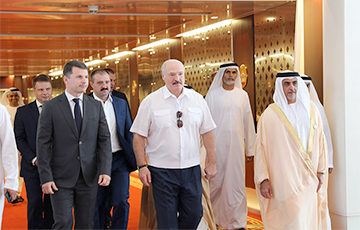 The dictator has been in the emirates for two weeks.
November 7 is the eighth day since Lukashenka left for the United Arab Emirates. As before, except for his eldest son Viktar, he also took his youngest son Mikalai with him, BelTA informs.
Today Lukashenka met with UAE national security advisor Sheikh Tahnoon bin Zayed Al Nahyan.
- First of all, I want to thank you for your openness during my visit to the Emirates. Not everything is clear, not clear to everyone, even its active propagandists and developers do not know where it will lead in the end. Nevertheless, the whole world is moving in this direction. And the Emirates invest huge funds in the development of artificial intelligence, - Lukashenka said.
We remind you that most of the time that Lukashenka spent in the UAE, his press service did not report on any meetings and official events. Blogger NEXTA published information that the dictator could be treated in one of the UAE clinics.