Ukrainian Police Detains Suspects In Murder Of Pavel Sharamet
18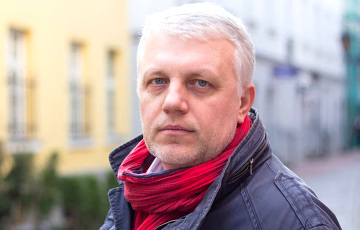 They will be served with charges today.
The National Police of Ukraine has detained and is currently serving with charges the possible perpetrators of the murder of Belarusian journalist Pavel Sharamet, TSN reports.
It was reported by Ukrainian Interior Minister Arsen Avakov on his Twitter page.
"The National Police have just detained and, with the consent of the Prosecutor General's Office of Ukraine, is currently serving with reasonable charges the defendants in the case of Pavel Sharamet's murder. This is the result of a very complicated and hard work of true specialists and an important step towards the full disclosure of the case," he said.
Щойно Нацполіція затримала і за згодою ГПУ оголошує обґрунтовану підозру фігурантам справи щодо вбивства Павла Шеремета. Це підсумок дуже складної та наполегливої роботи справжніх фахівців і важливий крок до повного розкриття справи! Дякую за службу! pic.twitter.com/VOUqyTJ5RC

— Arsen Avakov (@AvakovArsen) 12 декабря 2019 г.
We remind that Pavel Sharamet was killed in the center of Kiev three years ago - on July 20, 2016. So far, the crime has not been disclosed. The journalist was buried in Minsk. According to investigators, the attackers planted explosives at the bottom of the car driven by Sharamet.