December 7, 12.00, Kalinouski Square!
22
Pavel Seviarynets
5.12.2019, 13:58

20,105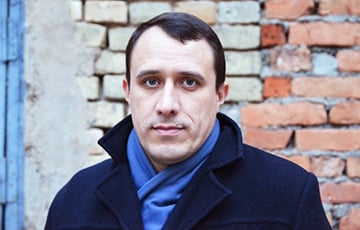 Everything depends on us.
According to the latest information, Lukashenka and Putin are going to agree on "deep integration" on December 7 in Sochi. On December 6, Rumas will talk with Medvedev. All their loaded dice-roadmaps are being prepared in full swing.
The most renown street activists of Belarus, including me, were fined today - just in time for the "historic and landmark" speech of Lukashenka before the "parliament", appointed by himself. However, none of us were detained - this is a clear signal that the Belarusian authorities are interested in mass pro-independence demonstrations.
I understand the opinions, when people say that this is another part of the old integration show, Lukashenka will never agree to this, and so on. I would like it to be so. But. If you think that this is all empty words and empty papers - you are making a big mistake.
Moscow repeats what it already did in 1772, 1793 and 1795. First, we are painstakingly tied to Russia with economic, legal, corruption, informational, military means, and then it is enough to remove a couple of chess pieces like Poniatowski or Lukashenka from the board - and here comes the Anschluss.
Without the green men and Western sanctions.
In case of gross violation of the law, the semblance of legality must be maintained carefully, as the classics teach us.
What shall we do?
We can only pray to God and hold open protest.
For the fifth day, the news about the common government, the common parliament, and agreements have been widely discussed in Belarus.
The open mass protest is scheduled on 12.00 on December 7 in the Kalinouski Square (Kastrychnitskaya).If Lukashenka and Putin discuss treason, any protest will explode in the information space. Even if there are some three hundred Spartans led by Nina Bahinskaya, fifty journalists and one hundred secret agents. If there is no protest on December 7, then Comrade Peskov can safely repeat the words of traitor Ankvicha at the Silent Sejm in Hrodna in 1793:
- Silence is consent.
They say that the Square is too big a space for protest.
But this is the Kalinouski Square. After the miracle of God on Mount Gediminas, in my opinion, it is the only place for such a protest.
It is said that it was necessary to prepare and unite the opposition.
Since the end of September, I talked with the leaders of the Belarusian democratic forces about the mass rallies in support of independence with the main one to be held on December. Mikalai Statkevich, the European Belarus, NEXTA, the Razam solidarity movement have held such actions, and I participated in them. For two months at the meetings in more than twenty cities of Belarus, I have asked the people to prepare to go to Minsk on December 7.
A powerful demonstration took place in Vilnius on the day of the reburial of the remains of Kastus Kalinouski and his rebels. That was preparation, in which we found ourselves capable.
Now we are facing a clear fact of giving away the state. We've gone three months. Now we have three days.
Everything depends on us.
Those who can - pray. Who is ready - make reports, bring hot tea, raise money to help the families of those fined and detained.
If they manage to arrest me until Saturday - I know that there will be people at the protests, mentally prepared to mass arrests, warmly dressed, with flags - the people who can at least tell reporters, Belarus and the entire world, why they are opposed to the Anschluss.
There will be more of them than you think - I will not call the numbers and names due to obvious reasons.
Reading the history of the Rzecz Pospolita surrender in the eighteenth century, I could not understand: how could they so stupidly, silently sitting in their niches, hand over the state.
Now I begin to understand.
But I believe that in today's Belarus there are those who believe, can, and will win.
Therefore, we are taking to the Kalinouski Square (Kastrychnitskaya) at 12.00 on December 7 for a massive protest!
Long Live Belarus - with God!
Pavel Seviarynets, specially for Charter97.org