Minsk March Participant About Lukashenka: It's Mere Muppet Show, Time To Bear Down On It
11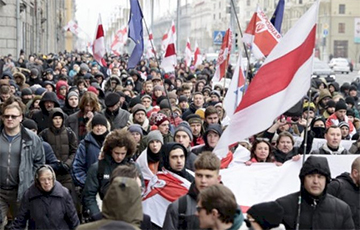 A retired man expresses his contempt for the dictator.
December 8, a mass rally for the independence of Belarus took place in Minsk. The rally and procession to the Russian Embassy lasted for 5 hours and gathered thousands of people.
One of the rally participants, a retired man, spoke about why he had come to the rally and march:
"I'm very, very tired of living in a country ruled by an inadequate, illegitimate "president". He has created a freak-out situation here - and now he wants to sell Belarus to Russia. That's why I came here to express my contempt for all his "politics". Provocations, blackmail, theft, violence, continuous corruption - what is not done in this country under Lukashenka! A muppet show, a true one.
And it's time for us, the Belarusians, to take this case very seriously and change everything for the better.
The organizers of the campaign urged people to come to Kastrychnitskaya Square in Minsk at 18-00 on December 20, when new negotiations between Putin and Lukashenka will be held.