'If They Want To Shut Me Up They Need To Shoot Me Dead'
21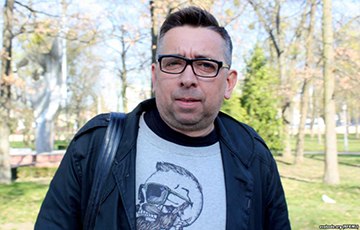 Blogger Siarhei Piatrukhin is speaking about his criminal case.
Here is the interview with brest blogger Siarhei Piatrukhin before the pronouncing of the sentence, taken by Radio Svaboda. The prosecutor demanded two years of liberty restriction for the "insult of the police officers" for him.
The journalists asked Siarhei Piatrukhin to share his opinion about the criminal case against him.
'If not this case, there would be some other'
I don't think this trial would have ever happened if it wasn't for the protest against the construction of the battery plant. I am convinced they contemplated for quite a long time whether to do it or not. Even the lawyer said at the trial that it was the first time he saw such a miracle when slander and insult are considered jointly, not as separate cases. This case was started by Public Prosecutor Verabey over the petition of Chief Investigator of the district Sychou. In short, there are many questions in this regard, I have never heard about such cases having been started over an insult of cooks or doctors. But, if we are speaking about a policeman…
In the case, I don't see corpus delicti in the slander part, as I only repeated the words of a man who told about himself how he was beaten by a police officer.
As for the insult part – the question set before the experts in this criminal case must be precise. The question is sounded as, whether the fragment of the text contains negative assessment of the police officers, and their surnames. Article 189 of the Criminal Code is about the insult of a concrete person. The experts say the court should decide on this, why then is such expertise needed? Do they want judge Semianchuk and the prosecutor to decide whether it was an insult or not?
I am convinced that, if it wasn't this case, there would be some other. They show they can do anything if they want to. They have gone mad due to their powelessness, weakness."
"The pressure started after Miasnikovich paid attention"
"Before the case was initiated, the trolls wrote to me that in April I would be facing a criminal case. How did they know? Now I got it.
This is all a plant topic. I think in Minsk they ordered to somehow contain the situation. In the beginning, they detained me and Aliaksandr Kabanau, then they realized that we were not the main persons there, and now, before opening the plant, they began to put pressure on everyone - they detained Dzmitry Bekaliuk, the police officers took Tatsiana Fesikova right from her house ...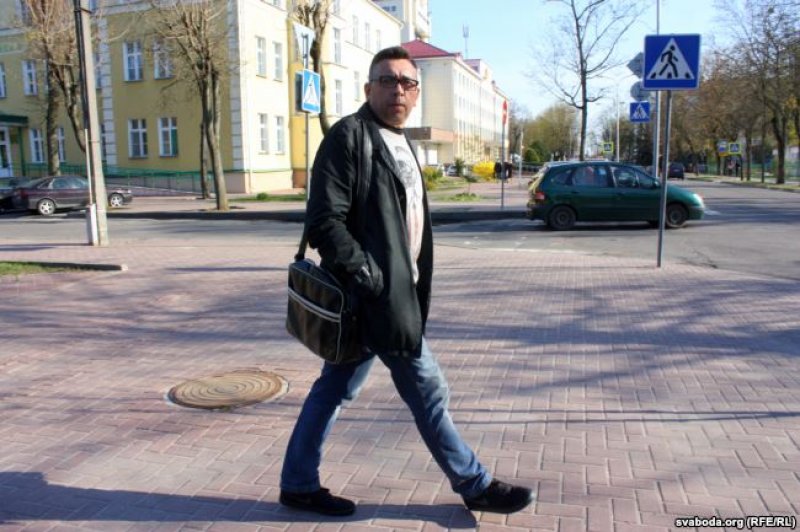 They generally went insane - they put Katsiaryna, a mother of two children, in a detention facility, and began to put pressure on her using her children, threatening to record the family as the one in the socially dangerous position.
They planted cartridges on Maisey Mazko… This is some kind of atrocity, some kind of Satanism.
They show that they can do anything with us. But they are very mistaken. This protest is based on the most basic feelings of people - the instinct of self-preservation. People think about their children and health.
By such actions, the authorities are digging a hole for themselves. They make Brest a protest region. The people will not forgive 40 thousand unresponded signatures against the plant.
This plant, as a litmus test, showed the real attitude of the authorities to the people.
Active pressure began after Mikhail Miasnikovich publicly drew attention to the protest against the plant. It was a go-ahead, it was the "Attack!" command. He literally said that why such officials are needed, if ordinary people are smarter, more agile, and gather together on pure enthusiasm. "
If they exile me, they will make a martyr, a star out of me.
"I am ready for being sent to the specialized facility. If they want to shut me up, they need to shoot me dead at least. Whatever they do, they will not make it worse for me. If they exile me, they will make me a martyr, a star, they will draw attention to me.
They reproach me with some kind of Polish money. See how I live - I do not have a car, I have nothing. Therefore, let them get lost with this fine of 100 base fees and compensations to the police. I will not pay them anything, let them do what they want. If they ban me from going abroad, I do not care. This is my country, and I was not going to leave it.
I am very grateful to the people who support me, come to the courts, help with money, pay fines. I have a lot of support. And if the authorities punish the truth this way, then even more people will hear me.
People do not watch state television. People watch bloggers, this is seen on how they donate a lot of money. People ask me only to write, and they will help with lawyers. It is inspiring."
Is there any fear?
"Fear? There is fear. Because we have no law, no courts, no police ... Do you feel a paradox? People come to me, as defenseless person as them, asking protect them from the police. So what can we say? How can I feel safe if I know that any policeman can do anything to me.
What is happening to me is an attack on the freedom of speech, they are beating me for criticism and, of course, for this plant, behind which someone's big interests stand. "
What will be the sentence?
"I dont know. They cannot but punish though. I think it will be a fine. However, if they send me to a specialized facility for the liberty restriction, it does not scare me. I will go through all the courts, right up to the UN."