Blogger Ales Krutkin Could Be Arrested
2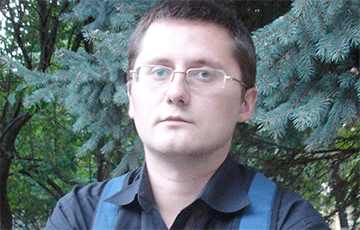 There has been no information about him for a few days.
Ales Krutkin does not answer the phone or respond to messages. Perhaps, Krutkin has been detained by the police, Viasna reports.
The last post he shared on his Facebook page is laconic: "The police have come to me."
But there's more information on Krutkin's Vkontakte page:
"Yesterday evening, at 15.04, 8 (!) policemen and KGB officers came to my parents in the agro-town of Zakharnichy (Polatsk district). They were looking for me. They searched the house, all the rooms, the basement, even the barn and other homestead structures. I was already in Minsk at that time, where I peacefully expressed my disagreement about the destruction of the memorial in Kurapaty and supported Belarusian political prisoners. Near the administration of the pseudo-president of Belarus.
This morning the police were waiting for me near the house. Apparently, they want to detain me for calling in the media to come to the dictator's administration for a peaceful prayer. If yesterday they managed to plant something at my house, then I declare that I have no drugs, no weapons and cannot have them in principle. I don't steal bicycles either."
Recently, Aliaksandr Krutkin resumed his blog Samakrutkin on the Youtube-channel, which contains social videos.