Lanid Kulakou Fined for White-Red-White Flag at the Prayer Service
4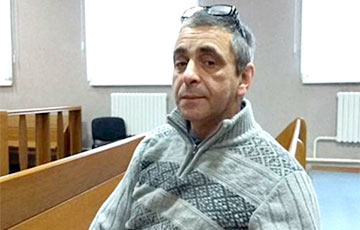 The activist of European Belarus was fined $550.
The activist of European Belarus civil campaign, Leanid Kulakou, was convicted for a prayer service near the Cathedral on April 7. Then he held a white-red-white flag in hands, Belsat informs.
Leanid Kulakou was drawn up an administrative protocol for participation in "an unauthorized action". Judge Valery Esman fined the activist 45 basic units.
"The protocol says that I "protested in an unauthorized place", and at the trial the riot policeman said that I only prayed. Can't believers now pray near the church, can they? Should we ask priests where we can pray and where we cannot? I will appeal the sentence," Leanid Kulakou said.
The same protocol was received by the coordinator of European Belarus and one of the leaders of the Belarusian National Congress Jauhen Afnahel.
Mikalai Statkevich, one of the leaders of the BNC, called for a prayer service at the Cathedral of the Holy Spirit after the first cross demolition in Kurapaty.