Expert on the Belarusian economy: We Have a Multilevel Sloppiness
6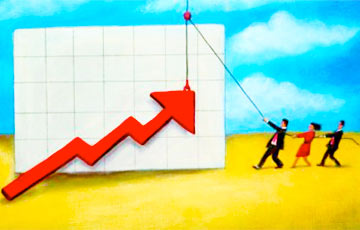 What awaits the country's economy if no changes occur?
Inflation should not exceed 6% per year and GDP growth should be about 1.5%. It follows from the forecast of the IPM Research Center. The research shows that unresolved disputes over oil and gas supplies from Russia remain the main risks for Belarus, Belsat reports.
Economist Mikhail Dzemidzenka tells:
"The Russian policy of import substitution will not affect the Belarusian economy too much, as it is incomparable: the Belarusian economy is 20 times less than that in Russia. Therefore, we will be able to sell products produced in the Russian market if there are no force majeure in relations between Russia and Belarus".
Of course, no catastrophe has been observed yet, but the situation in the Belarusian-Russian economic relations evokes a nervous reaction even from Lukashenka. Negotiations on loss of the Belarusian budget caused by Russia's tax maneuver (which, allegedly, amount to about $300 million only this year), have been fruitless.
Aliaksandr Chubryk, director of the IPM Research Center:
"If we take the tax maneuver, now it is obvious that a new reality awaits us, when the budget does not receive a large share of income from foreign economic activity, the so-called "redistribution" and duties on oil products".
Against this background, experts recommend to focus on the development of high-tech industries and the IT sector, which has become an example for other spheres.
However, there should be someone who is not only interested in such stimulation, but also able to conduct it properly.
Ihar Pilipas, PhD in Economics, Associate Professor:
"We have a multilevel sloppiness. And to achieve some serious qualitative changes, there must be people who make major decisions at a high level. We suffer great problems with this".
And the training of such personnel relies on the level of education. The easing of the situation requires great efforts - investments in human capital, experts say.
The situation is not simple: old sources of economic growth have been exhausted and there are no reasons for their recovery. Transition to new sources of economic growth requires not only political will, but also fundamental changes in human resources, including the highest level. So far, the authorities do not show such willingness.