Minskers About Lukashenka: We Feel Slightly Ashamed Of Having Such "Face" In International Arena
60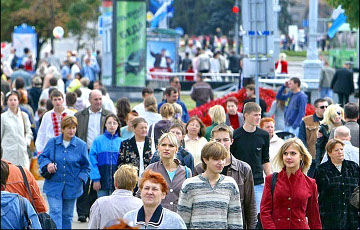 Belarusians have frankly made a point on the dictator.
On April 24, the Day of Multilateralism and Diplomacy for Peace was celebrated in the world for the first time, Belsat reports. Discussion is, of course, the best way to resolve conflicts. But it happens that the leaders of countries offer not quite diplomatic ways. So, the head of Russia once called to "manhandle in the toilet." What about us?
For three decades in politics, Lukashenka has said a lot – both diplomatic and undiplomatic. And what do the people remember most? And can Lukashenka be called a diplomatic politician? The journalists asked passers-by in the streets of the capital.
"He doesn't understand anything in diplomacy, he can only restore order "in the harshest possible way""
"He calls all people by their first name, including his politicians"
"It is a little embarrassing to have such a "face" in politics in the international arena," – Minsk residents responded.