Zaika: Zelensky Is an Intellectual, He's Not a Friend of Lukashenka
34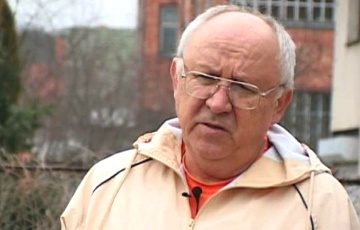 The newly elected president of Ukraine will never respect the Belarusian ruler.
In the latest issue of "Week on Primus," economist Leanid Zaika commented on possible relationships between the head of Belarus Aliaksandr Lukashenka and the elected president of Ukraine Volodymyr Zelensky, Salidarnasts writes.
- Zelensky was brought up in an intelligent family. He is an intellectual; he is not a friend of Aliaksandr Ryhoravich. He will never respect Lukashenka. Never. It comes first," Leanid Zaika said.
- Second, Lukashenka will always be suspicious and negative towards Zelensky. This is the truth. Moreover, Zelensky says: "I'm here for five years". And for Lukashenka it is a challenge, as he's been in power for twenty five years.
According to the economist, the new president of Ukraine may be able to move the country forward, as "smart people will turn to Zelensky; he has clean hands, pure thoughts and everyone will have to pay attention to it".
According to the economist, Zelensky won't accept any questionable deals with Lukashenka, which definitely contributes to the problems of the Belarusian authorities in relations with the neighboring country in the near future.