Ingush Activist Expelled From Belarus Arrested For Two Months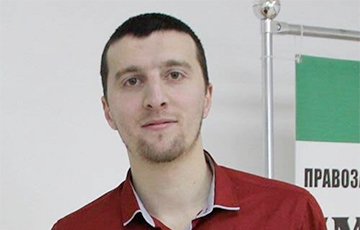 The court in Essentuki has arrested Ingush oppositionist and journalist Ismail Nalgiev for two months.
This is reported by the Caucasian Knot news site.
Nalgiev is accused of using violence against a police officer during a protest action in Magas on March 26. The activist will remain in custody until July 10.
Nalgiev was detained by border guards at the airport in Minsk, from where he tried to fly to one of the European countries. On 10 May, the Belarusian authorities decided to expel him to Russia. The decision was made without a trial, with the following justification: in the interests of public order, protection of morals, rights and freedoms of citizens. At that, it does not say what Nalgiev had violated. The activist's lawyers believe that he is being persecuted in Russia as a civil activist.
Nalgiev is one of those who applied for a protest rally held in Magas on March 26. In the morning of the next day, some of the protesters clashed with the police, who tried to disperse the people. After that, criminal proceedings were initiated and more than 10 people were arrested.