Romani Baron Of Mahiliou: About Hundred People Detained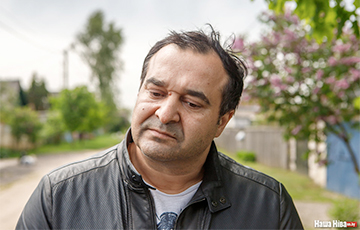 Detentions of Romani people started after the traffic policeman's kidnapping and murder.
Leanid Kazimirau, who serves as the Romani baron in Mahiliou, has commented to nn.by on the situation in the diaspora.
Kazimirau says that his older brother is the baron. But he is now in hospital in Minsk, so the duties of the baron are performed by Leanid.
"I have been the police just now. I wasn't detained, I was invited to come and talk. The police said that the report of the traffic policeman stated that the Romani had done it. But this is not confirmed by anything at the moment, – Leanid Kazimirau says. – Now I intend to gather people who can help, find out who knows what.
In a couple of hours, I will go back to the police to talk again. I talked to the police authorities at night, and there was a deputy interior minister there. I promised to help as much as we can.
Kazimirau confirms that arrests took place at night.
"About a hundred people are now in custody, but they are being interrogated and released. I see nothing wrong with that. There has been a murder, a tragedy has happened," – Kazimirau says.