Basta: Even Police Officers Do Not Believe In Official Version Of Their Colleague's Death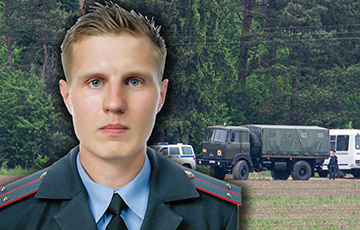 What's going on at Shunevich's agency?
Even police officers do not believe in the official version of their colleague's death, the Telegram channel Basta writes:
"Until the evening of May 20, already after the official version had been announced, there was information about searches and interrogations of Romani people living in Minsk, Homel and Babruisk. And everywhere there were threats and demands to "stay quiet" in the next couple of months.
Perhaps the Shunevich agency used the tragedy in Mahiliou as an excuse for mopping up operations in large cities during the Euro Games. A similar campaign the authorities launched on the eve of the Ice Hockey World Cup in 2014.
Our readers from Minsk have already reported about the persecution of citizens, who, according to the authorities, can spoil the image created by Lukashenka's propaganda. Precinct officers patrol the apartments of those who have previously been involved in thefts or household quarrels, while OMON officers grab the homeless and beggars. Detainees are sent to the TDF on Akrestina Street, to the prison in Zhodzina or to the occupational therapy detox camp."