Lukashenka Wants To Sell Gomselmash To Kazakhstan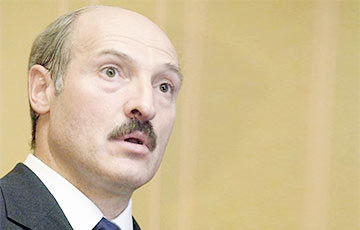 The dictator offered a "significant shareholding" already to Nazarbayev.
The Belarusian offer to Kazakhstan to buy a solid stake in Gomselmash is still relevant. Ambassador Extraordinary and Plenipotentiary of Kazakhstan to Belarus Ermukhamet Ertysbayev told reporters after the meeting with Lukashenka, BelTA informs.
"Aliaksandr Lukashenka told me now that he had offered Nursultan Nazarbayev to buy a significant stake in Gomselmash in order to establish a large-scale production of Belarusian agricultural machinery in Kazakhstan. I think this proposal remains relevant. The new leadership of Kazakhstan may be able to implement this project," Ermukhamet Ertysbayev said.
"We need to think of some big innovative projects. Not only in Kazakhstan, but also in Central Asia in general, we need mini-tractors. It's a challenge for our engineers, the innovators. Kazakhstan has $70 billion in the oil fund, while Belarus has a powerful production and technical experience. The prospects are very good for cooperation. I really hope and believe that this project will be implemented,"– the diplomat stressed.