The Paperwork: New Absurdity In Belarusian Schools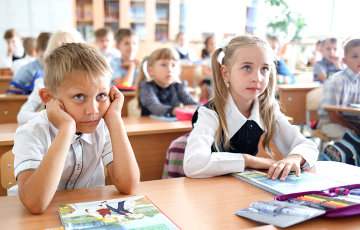 In schools, parents are required to make a plan where their children will be every day of the summer.
Before the summer holidays, parents are traditionally asked to provide information about where and with whom the children will stay in the summer months. In some educational institutions it comes to the point of absurdity. This year, in one of the Hrodna schools, parents had to fill out a plan for each day, writes nn.by.
According to the parents themselves, the worst thing is to write that the child will stay at home. After all, then the child can be brought to school. "For two years we fought so that our daughter would not participate in the outgoing camp of the Ministry of Internal Affairs, where, under the guidance of the police, children are taught various useful things," one of the moms shared in the social networks.
"I worked in a school in Hrodna, where teachers were forced to collect such information weekly. And God forbid parents write that the child stays at home!" the former teacher is indignant. "They will make the parents mad, bringing the child to all sorts of boring activities, "to keep them occupied"! My parents, if their children stayed at home, wrote that they were with the grandmother. Everyone was satisfied. In general, most often such things are the inventions of the local administration. The district department of education does not receive such orders. "
Why is all this necessary? After all, it is impossible to say exactly what a child will be busy with in a month on this or that particular day. Moreover, it's the parents who are responsible for the children on vacation, not the school and the officials.
The journalists turned to the education department of the Hrodna city executive committee for a comment to find out whose initiative it was and why the school needed such detailed reports for each day, but never received any answer.