Maryja Tarasenka: "Hot" Times Will Come For "Parasites" In Autumn
7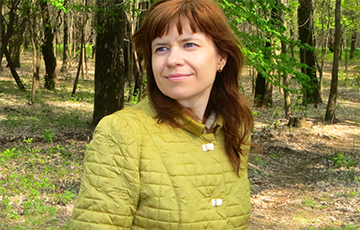 The payment for communal services will increase by times.
Maryja Tarasenka, a Homel resident, told Radio Racyja about her fight against the decree on "parasites".
We remind that Homel resident Maryja Tarasenka became the first person "not engaged in the economy" in Belarus, who sued the officials.
The woman believes that if she buys goods and uses some services every day, then, accordingly, she pays a number of indirect taxes. Thus, she is engaged in the economy.
After that, Maryja Tarasenka received an official letter from the Commission on "parasites" under the administration of Chyhunachny district of Homel, which reported that she had been excluded from the list of people "not employed in the economy".
- Is it true that you are going to register the Association of "parasites"?
- So far, we're only developing this initiative, but we haven't taken any concrete steps yet. Let's see how the events related to the decree on "parasites" will develop further.
The "hottest" times will come for those who are not busy in the economy in the autumn, as the cost of communal services will rise manyfold, and then our activities to create an association will probably become more active. Therefore, the project is there, and I think we will implement it.
- You have applied for more than 20 pickets, during which you planned to inform people about the decree about the "parasites", but none of them were allowed.
- Yes, as we can see, the authorities do not want the people to receive information on how to protect their rights, especially if a person was incorrectly included in the list of "parasites". Now we are appealing against the refusals, since the Constitution gives citizens the right to peaceful assembly.