Petition Against New Draft Law On Conscription Collected 10,000 Signatures Per Day
17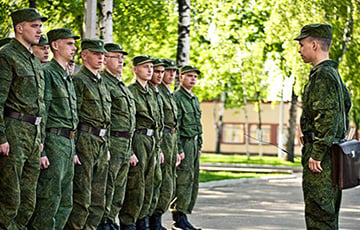 That's a real record.
10,000 signatures have been collected on petitions.by against the draft law on significant reduction of deferments from the army, which on Wednesday is going to be considered by the "House of Representatives".
The petition has already been sent to the "deputies". It is called "Against the creation of unequal conditions for education due to the need for military service," nn.by reports.
The draft law provides that the deferment from service will be provided only once, or for getting higher education, but it will not be given when a person graduates from a college and enters a higher education institution, and will not be provided for postgraduate or master's studies (exception - if the state bodies sends a person for training).
There are also some restrictions on the travel abroad of those who evade conscription activities.