Belarusian Missed Up With Another Person, Added To The Base Of Banned From Travel Abroad And Turned Back At Border
19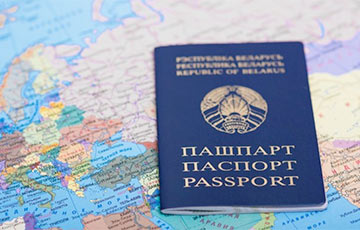 The Ministry of Internal Affairs replied: "Address the court."
Aliaksandr was going to the festival in Ukraine. He bought a bus ticket, booked a place and prepared to listen to a lot of music, onliner.by writes. But there was disappointment at the border: the guy found himself in a base of those banned from travelling abroad. The Belarusian Interior Ministry checked the base and reported that Aliaksandr had been restricted from leaving the country for six months because of his offence in Asipovichy. But Aliaksandr had never been there.
- We were travelling to Kiev by bus, they checked my passport at the border and said that I was in the database of those banned from travelling abroad, - the hero of the story tells us. - That was strange: I had not committed any offenses, there were no prerequisites to the ban on leaving. They couldn't say anything at the border. I called a taxi, drove to the city, bought a train ticket and went back to Minsk. There he immediately called the Department of Citizenship and Migration of the Ministry of Internal Affairs and asked to explain what had happened. They answered that I hadn't committed any offenses, but, indeed, I was restricted from going abroad because of some violation in Asipovichy. But I have never been to Asipovichy in my life!
After a while, they called back from the Department of Citizenship and Migration and told me that I was simply messed up in the database with another person - my namesake. They said that all the information in the database would be updated in 24 hours and I would be able to travel. I asked if I was entitled to any compensation, and I was told: "Go to court". That's what I'm going to do: now I have to buy a new ticket, and I've missed an entire festival day.
- If a person goes to court and the court decides that the actions of police officers were illegal, then, of course, compensation will be provided. Only the court determines the amount of damage, we cannot do it ourselves. We will conduct an official investigation into his complaint, and if we find the actions of the employees illegal, we will apologize, - Aliaksei Biahun, Director of the Department of Citizenship and Migration of the Ministry of Internal Affairs, says.
And now a small livehack for those who urgently want to check whether they are in the database. This can be done on the MIA website after registering a personal account. The check is carried out online, and your trip can be completed without any unpleasant surprises.