Details Of Krupki Accident: Seven Wagons Derailed From Railway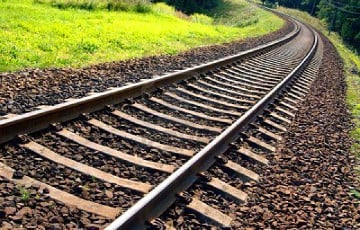 A special commission has been set up to investigate the incident.
Seven empty wagons of freight train No. 3007 derailed at the Krupki-Pryjamina railway line in Minsk region. The accident caused changes in the schedule of some passenger trains, BelTA informs with reference to the press center of the Belarusian Railways.
The incident occurred at 16:08. There were 89 cars in total in the train, they were following the route Vorsha-Minsk. The press service of the BR says that recovery trains from Vorsha-Tsentralnaya and Minsk-Sartsirovachny stations were sent to the crash site. There were no victims and no environmental damage.
The trains move along the second main track of the running line, which has affected the changes in their schedule. According to Charter97.org, the accident caused delays in the movement of trains in the Vorsha direction.
The train of inter-regional business class lines № 704 Minsk-Vitsebsk departed from Minsk at 17:04 was a changed route through Maladzechna and Polatsk. The train of economy class № 612 Baranavichy - Vitsebsk / Krichau departures from Baranavichy at 15:10 and moves from Minsk-Passenger station through Asipovichy and Mahiliou. More detailed information about train traffic is offered in the contact center of the Belarusian Railways by calling 105.
A special commission has been set up to investigate the incident.