Zaslaul Rebels Against Plastic Processing Plants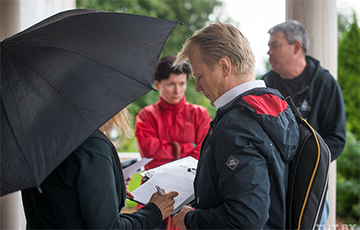 Residents of Zaslaul united in the struggle for clean air in the town.
In the last two weeks, residents of Zaslaul actively got to know each other. They joined forces in the struggle for clean air in the town. Now there is a public discussion going on, about the two enterprises that process plastic. Several hundred signatures have been collected against them, writes tut.by.
In the appeal of the citizens, there are claims not only regarding these plants, the town residents are not satisfied with the local landfill, and sewage treatment plants, and in general the work of all enterprises in the town. ''We moved from Minsk to Zaslaul because there was clean air and clean water here,'' say the locals. ''And today there is neither one nor the other. The town is being turned into an industrial center. We are against this!''
Politician Vital Rymasheuski moved from Minsk to Zaslaul several years ago. He comes to the meeting with local residents with a large folder with documents - they send their appeals to the local authorities, deputies, and the Ministry of Environment.
- This is the layout of harmful enterprises in Zaslaul, - Vital shows the documents. - Look, here you can find concrete, paintwork, asphalt concrete, and parquet plants, then a poultry factory, a construction chemistry plant, and a concrete parts plant. And also a landfill, a sewage disposal plant ... All this is in close proximity to residential buildings. Why did the movement start now? Because we have learned that a public discussion has been announced on the environmental impact assessment of the two enterprises that are engaged in plastic processing. They had worked before, but now, under the new legislation, they need to harmonize the documents, so they find out the opinion of local residents. And we oppose. We are told that the environmental degradation is insignificant, but even according to the expertise provided, up to 126 kg of harmful substances will be released into the atmosphere, and the factories are practically in the center of the town - in the Gagarin Street and Dziarzhynskaya Street.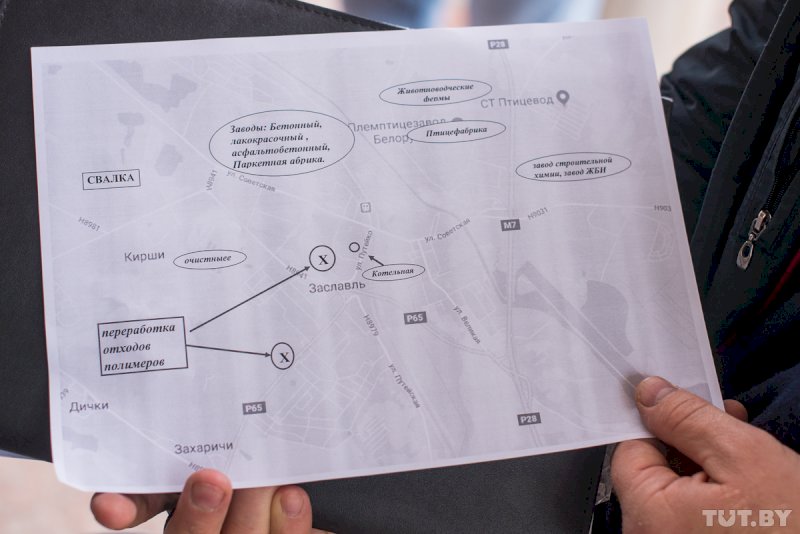 ''We fear everything''
''We moved to Zaslaul in 2002,'' says Andrei, who lives on Flower Street with his family. ''We sold an apartment in Minsk, came here because we have four children, we knew that there is good water and air here. And there are a lot of such people in Zaslaul. In the last five years, we started having questions about water and air. There were a couple of moments when it was not even in the street, but in the house that we felt the smell of burning wiring. They thought maybe people burned the garbage. And when a group appeared in the social networks about the public discussion on the plastic processing enterprises, so we thought that maybe it was the smell from them? We fear everything. We didn't move from Minsk to breathe the polluted air.
The appeal of the local residents indicates: ''We declare a categorical protest against the placement of technological equipment for the processing of polymer wastes in existing production facilities at Gagarin Street, 21 and Dziarzhynskaya Street, 26. We demand from the authorities to provide sites for these enterprises outside the city boundaries, at a distance away from residential areas, which will not make it possible to worsen the environmental situation in the places of permanent residence of people. We also declare the intention to conduct a public environmental review of the above-mentioned facilities''.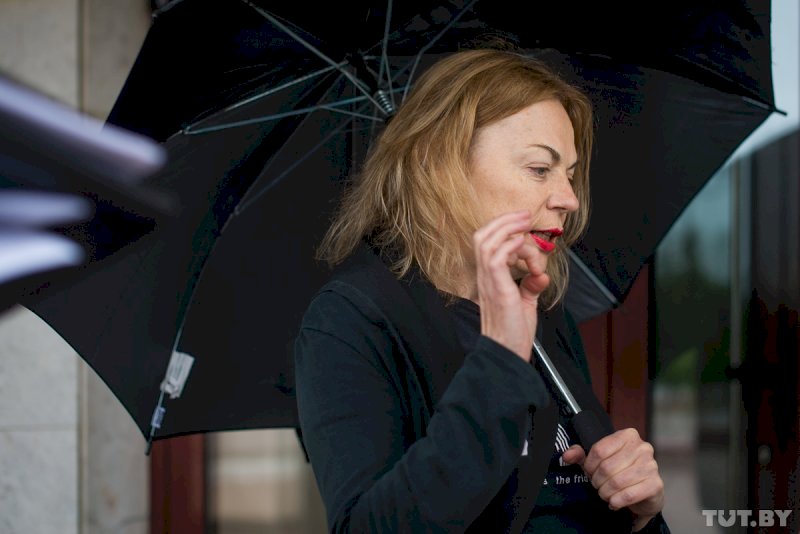 ''I live right next to an asphalt plant,'' says Iryna, one of the active participants in the group against the deteriorating environmental situation in Zaslaul.
''Near my house, it's not normal dust, but with flakes. It is impossible to go out for a run! We have not heard birds singing for three years now, this is a sign of bad ecological situation.
- Have you ordered an independent assessment?
- Why do we need an assessment if there is smell? There is a person's sense of smell, there is smell, what assessment? - says Andrei.
- We are ordinary people, we do not conduct examinations, the authorities should deal with this, we indicate this in our appeal, - Iryna notes. - The chairman of the city executive committee in an interview says that he wants our city to become a tourist center, but over the past five years the city has been turned into an industrial center. I am an indigenous resident, and this does not suit me.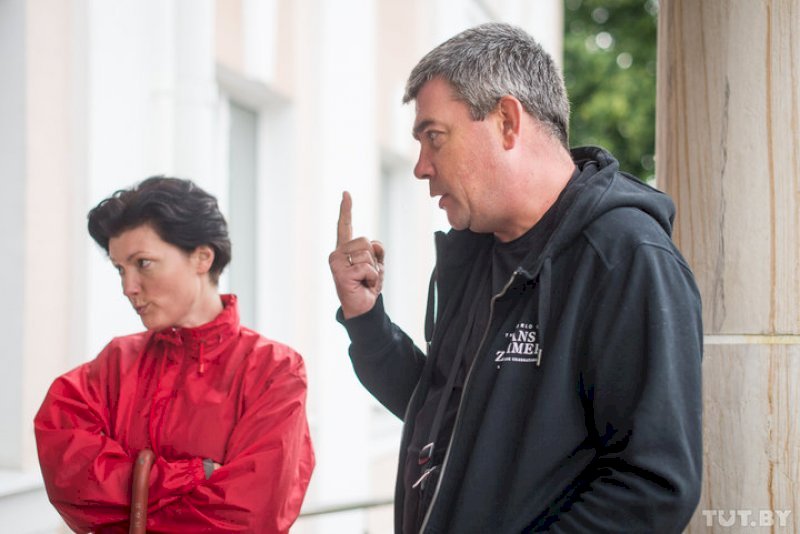 ''We ask that plastic processing factories should be taken outside the town,'' says Vital Rymasheuski. ''It is possible, machine tools are easily transferred.''
- What about jobs?
- Most of them work in Minsk, since mostly Minsk residents moved here,'' says Vital. ''We do not advocate the closure of the factories, but the fact that people smell an unpleasant smell is not normal. Why are such plants located in the center? We were promised that this is an environmentally friendly city, in the end we were deceived.
"We work strictly according to the law, even put a birch tree on the balance of the enterprise"
Companies that are opposed by local residents have been working in Zaslaul for more than a year, they are PoliTar-Pak and Imeko. The functionaries say they have not received complaints before.
''My company has been working for 13 years,'' says Imeko CEO Leanid Izotau. ''I received a license for handling third-class waste, which includes all plastics. I worked, did not hurt anyone, and nobody hurt me. Then the documentation requirements changed, I had to make a project for the production of the enterprise. One of the sections is ecology, emission monitoring, land analysis and many other indicators that assess my actual and future development potential are taken into account. And since I deal with waste management, the result of this examination is submitted for public discussion. In the examination, which was prepared by experts, it is indicated that, even if I double the volume, the standard will not be violated. But I do not have such a quantity of raw materials and equipment, I am not going to expand production.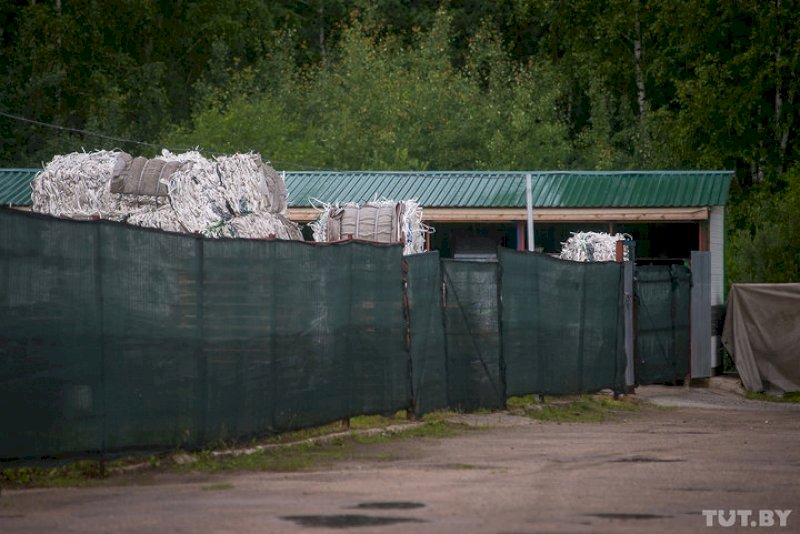 My company processes 12−15 tons of raw materials per month. We work with the clean factory polymers waste. For example, with a film in which the bottles are wrapped. The company employs up to 15 people. And I am proud that for 13 years of work there has not been a single month for me to delay salary or not pay taxes on time. I bought the building in which we work - I took a bank loan. I believe that my example should be used to teach how to handle waste. During the development of project documentation, specialists from the Minsk Regional Environmental Protection Inspectorate came to me with a scheduled inspection. There were a few remarks, but nothing supernatural, we corrected everything - put a birch tree on the enterprise balance, planted a lawn, started a flora journal. I am allowed by law to store up to 150 tons of waste on the enterprise's territory, but I don't have so much and never will. Without warning, local residents came to our enterprise - please, our doors are open. They speak with emotions, we work strictly according to the law.
At Imeko, plastic is melted down and crushed, the resulting material is packed and shipped for reuse.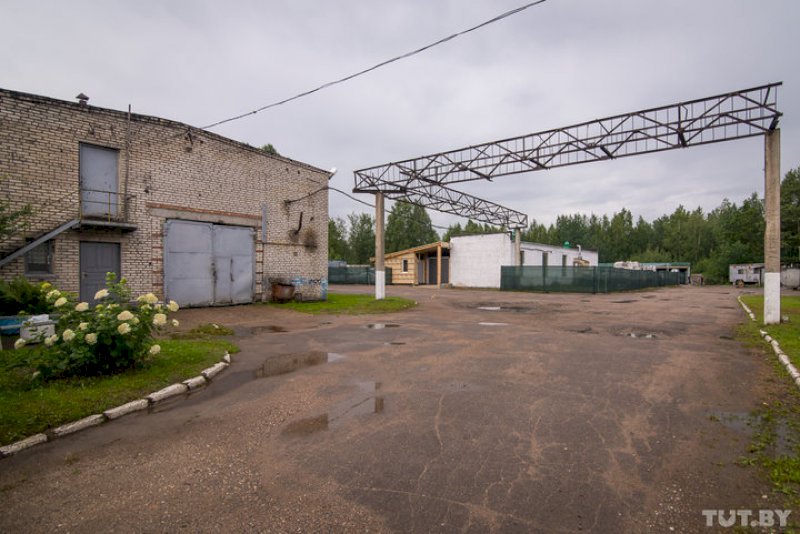 The environmental impact assessment report that EcoPromSfera conducted for Imeko's order stated the following: ''The manufacture of plastic products increases from year to year. Plastics manufacturing is currently the most polluted industry on the planet. Plastics are used almost everywhere: in construction, engineering, and packaging, in electronics and technology, in medicine and the national economy. The amount of plastic waste is also increasing, which not only litters the environment, but also pollutes it. Plastic belongs to the materials that practically do not decompose with time, and when burned, extremely toxic substances are released. Therefore, plastic products must be recycled. Recycling used plastic is not only necessary to reduce the area occupied by its storage, but is also a favorable factor for the environment. The only sound way to solve plastic waste problems is recycling and reuse.
The studied influence of the object of the planned activity on the environment, the natural and artificial components of the adjacent territory showed that the impact they have should be assessed as local and permissible. The location of the object of the planned activity is characterized by a satisfactory ecological capacity of the territory. Considering the risk of adverse effects on climate and public health during normal production activities at the facility can be considered acceptable.''
"If they close everyone, who will pay taxes?"
At PolyTar-Pak, plastic and film are also grinded, packed in bags and sent as recyclable materials for reuse.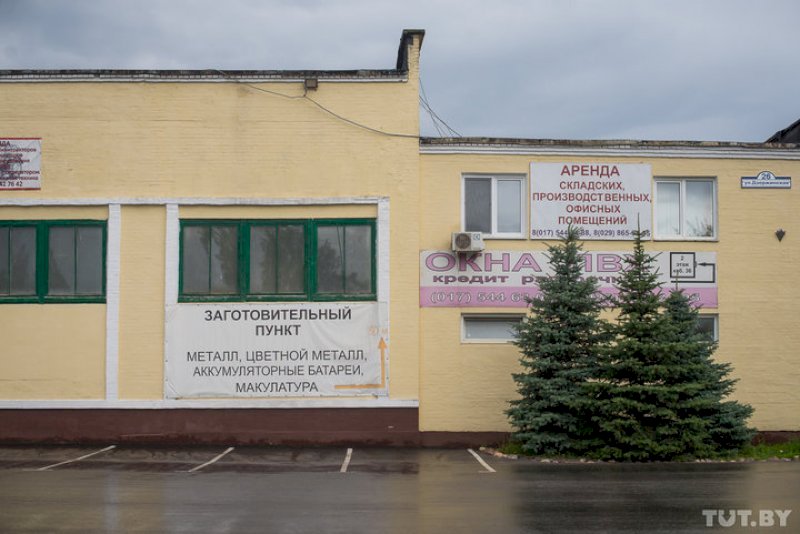 The environmental impact assessment report, commissioned by PolyTar-Pak, was conducted by Enaka, states that ''recycling of waste reduces the amount of waste sent to landfills, saves landfill space (it is estimated that PET bottle will need about 4,000 years for plastic to decompose into grains of sand, if PET products are 50 percent made from recycled materials, it will be possible to reduce garbage disposal to landfills by 180,000 tons per month). In addition, recycling saves resource consumption — about 1,200 liters of fuel is saved with each ton of recycled plastic bottles. An analysis of the results shows that the exceedances of the standards for the maximum permissible concentration in the area of the PolyTar-Pak location are not observed for any pollutant on the summation group. In carrying out production activities, the general ecological state of the atmospheric air in the region, where the object is located, will change slightly and remain within the MPC. The environmental impact of the proposed activity is rated as of low significance.''
Director of the enterprise Barys Tarasevich says that no more than five people work for him. In the hangars, which he rents on Dziarzhynskaya Street, there are two plastic processing machines.
- We received a paper from the executive committee that we need to make an environmental impact assessment, - explains the director. - This will affect all those who work with waste, so we, as law-abiding people, turned to specialists, paid 6,000 rubles to be checked. No violations were found. We work strictly according to the regulations. We have a small production, five people work, and we do not plan to expand. I think that thanks to us we must say that this plastic is not buried in the ground, but is being recycled.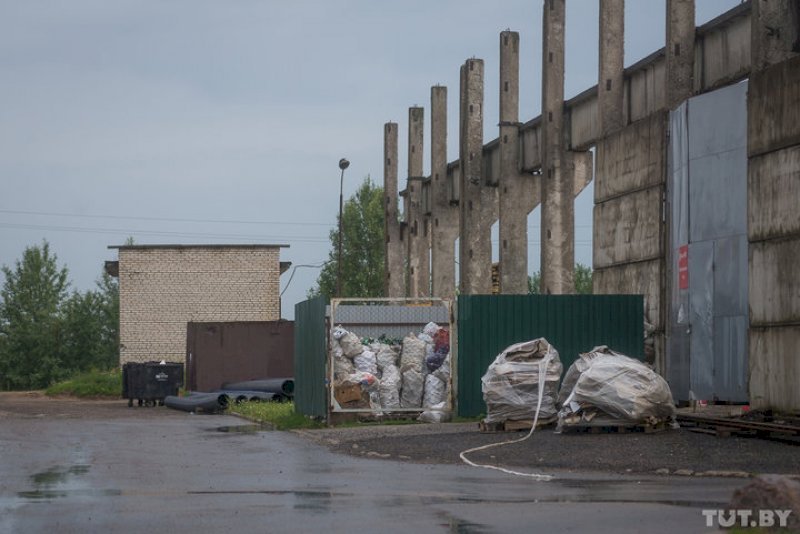 If you talk like local residents, everything must be closed. We recycle cups of sour cream, bags, in which people pack bread, rolls, apples. Stop their production? You understand, most of the enterprises of Belarus work with plastic - be it a dairy or a beer factory. Close everything? And who will work and pay taxes? We give people work. Moreover, we are collecting the material that no one knew how to process, and we found an enterprise in Russia that undertakes this. We clean the Belarusian land, otherwise the plastic will be buried in tons.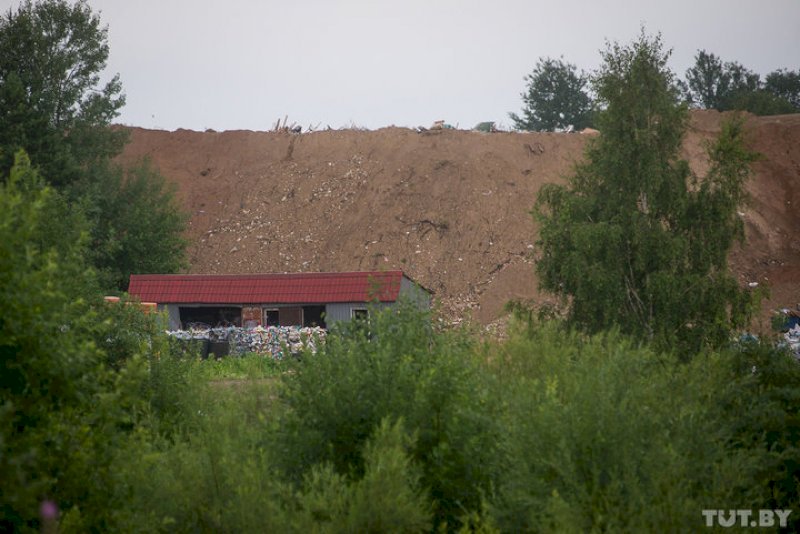 Both local residents and business leaders are preparing to meet at a public discussion at the city executive committee. Meanwhile, the local authorities accept written comments and suggestions - until July 28.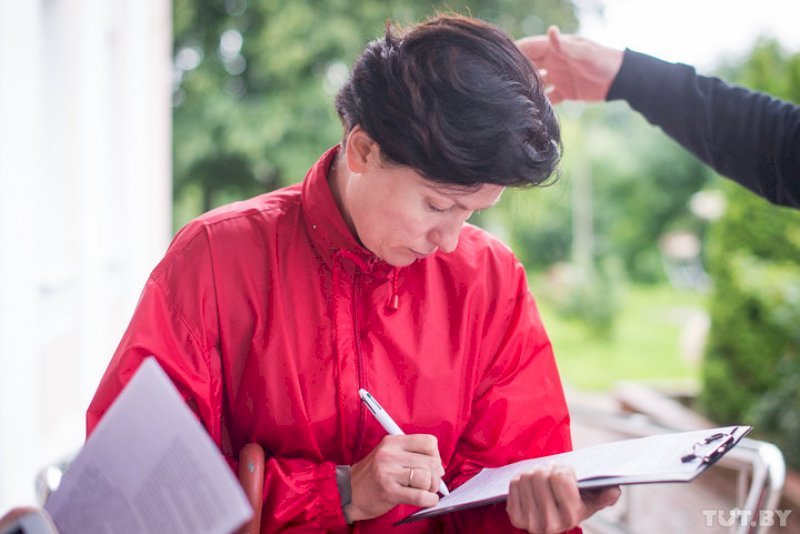 ''I often go to public debates,'' says Tatsiana Sinitsa, a lawyer at the Ecohome NGO. - And I see a common problem - the customer and the designer do not understand why people have such a negative attitude. But you need to understand that people perceive the new object in the general context, taking into account the already existing environmental situation. And if they already had a negative experience of public discussions, when they consider that they were deceived, they immediately perceive the next object with distrust and consider that they cannot offer anything good to them. But I think that the situation will change, because experience is accumulating - and representatives of companies and authorities are better prepared for discussions, because ordinary people are increasingly taking the initiative.