Native Of Belarus Wins At Elections To Verkhovna Rada Of Ukraine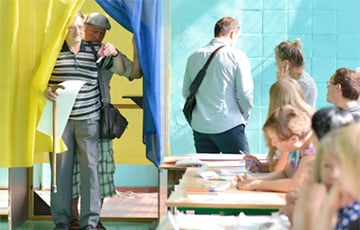 The other three natives of Belarus have not overcome the competition.
Alena Lis, born in Drahichyn district of Brest region, is running for the Verkhovna Rada of Ukraine as a candidate of the People's Servant party and now in a step away from the victory in the majoritarian district of Chernovetsk region.
After processing 49.07% of the election protocols, she gets 34.41% of the votes. Her closest rival Mykola Fedoruk - 13.29%, Radio Svaboda reports.
Three other natives of Belarus have not managed to outrun the competition.
Eduard Shchehlakou, a native of Homel, achieved the best result. He ran from the Opposition Platform "For Life" in the 107th electoral district of Lugansk region, where he works as secretary of the city council. He took the third place with 72 votes (16.28%).
Another Belarusian, Uladzimir Shutau, who was born in the village of Sklimin of Mahiliou region and also ran in the same district, took the last, 23rd place. Not a single voter voted for him. Alexander Sukhov, a self-nominated candidate, won in this district.
Aliaksandr Krotau, born in Karelichy, Navahrudak district, Hrodna region, ran by self-nomination in the 34th single-mandate constituency with the center in the village of Tsarichanka, Dnipropetrovsk region, also took the last, 20th place.
His candidacy was supported by 51 voters (0.14%). Dmitry Cherny, a member of the pro-government party People's Servant, was elected as a deputy from this constituency.