Lithuanian Government Purchases Iodine In Pills, Prepares For Launch Of BelNPP
12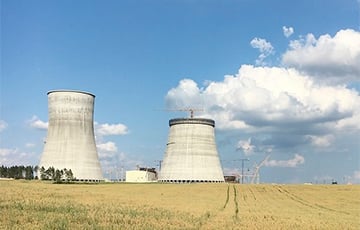 Iodine in pills is used to protect the body from radiation.
In preparation for the opening of the Astravets NPP in Belarus, the government promises to make a decision in the near future on how to finance the purchase of iodine in pills, writes Delfi.
Iodine in pills is used in the event of a nuclear accident to protect the body from radiation.
"The Ministry of Health, within its competence, made every effort to provide Lithuanians with iodine in pills - they conducted the search for suppliers, agreed on delivery times, quantities, specific packaging, etc. The government will determine the source of funding in the near future and will be able to continue the procurement process," the government office said to the BNS.
According to the Ministry of Health, an agreement was reached with the supplier that the required amount of iodine in pills can be delivered to Lithuania within one month.
The pills were planned to be distributed to the public before the power plant began its work this autumn. Earlier it was announced that more than 4 million packs of iodine in pills would be purchased, initially for distribution to those who live closer to the nuclear power plant on the country's border. About 900 thousand euros are planned to be allocated for this.
"It is expected that medicines will be delivered to Lithuania on time," the ministry said.
The municipality of Vilnius, on its own initiative, has already purchased about 2,000 packs of iodine in pills, which, in the event of a radiation threat, will be handed over to the municipal employees.