Blogger Maksim Filipovich Made Shortest Video And Left Abroad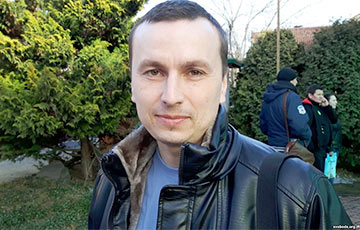 Most of the Homel resident's videos and streams are devoted to criticism of the authorities.
Homel blogger Maksim Filipovich, who gained popularity on the wave of "parasite" protests in Belarus, says he's left the country, Radio Svaboda reports.
"I think it would be wrong to bad mouth me. I think I have the right, because I've done at least something," - the blogger said in the video.
Maksim Filipovich and his wife Yuliya are not available for comments yet. It is not known exactly what country the family went to. Filipovich has a teenage daughter.
Recently, the blogger and his wife have not had a permanent job. In his videos, Maksim Filipovich claimed that the family could not find a job because the authorities were taking revenge on him for his active citizenship.
Maksim Filipovich has 42 thousand subscribers on Youtube. He started his blogging activity with reviews of Chinese parcels. Maksim Filipovich became known to the general public after his active participation in the "March of non-parasites", which took place in the spring of 2017 in Belarusian cities. The blogger was repeatedly sentenced to administrative arrests for his participation in the rallies. In May 2017, he spent 30 days in Homel detention center for participation in the "March of non-parasites" in Homel, Pinsk and Maladzechna.
In December 2018, Maksim Filipovich spent 29 days in the temporary detention facility. First, he was sentenced to 2 weeks in jail for the conflict in a shop, which the police interpreted as "petty hooliganism". After serving his sentence, the blogger was not released, as the court sentenced him to another 15 days in jail for the conflict with a firefighter.
Most of Maksim Filipovich's videos and streams were devoted to criticism of the authorities. He used to make 30-minute and one-hour videos. The last one, from the Belavia plane, lasted 21 seconds - the shortest one for the whole time of his blogging.