Beeman Viktar and Falsifications
24
Iryna Khalip
13.09.2019, 8:14

22,285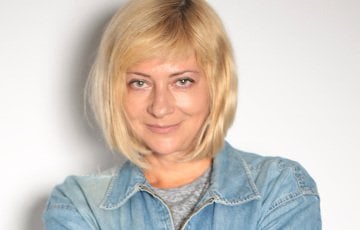 The authorities run after Belarusians.
Beeman Viktar and I are almost colleagues. We are both standing at the subway station "Traktarny Zavod". I collect signatures. Viktar sells honey. Despite many years of Belarusian traditions, the police do not run after me with a white-red-white flag. But they do that to Viktar and his honey.
We met when he came up to our picket to put an aggressive man in the place pointing at the white-red-white and European flags and shouting "Belarusians and these flags have different ways!" Viktar started a polite conversation to that man. "Why are you doing this? We, the Belarusians, walk under different flags, but we all have to sit together at the table and think about how to make life better. Having different views, we should hear each other". He curbed the aggression. That man left murmuring "I won't stand under your fascist flags anyway, Russian are better".
Viktar speaks such a chemically pure slang that it sounds beautiful. It is a pleasure to communicate with him. Viktar comes from Berezino. He has been producing honey for many years. Excellent one, by the way. I bought it when I saw a running man saying "my wife saw you from the window!" Standing consumers are better than any certificate of quality. Although Viktar has all certificates and other documents. He brings his honey to Minsk twice a week. He always trades at the exit from the subway station "Traktarny Zavod". The police run after him. He is fined. One fine equals four cans of delicious honey. Viktar hides in courtyards and then comes back.
The police tell him to sell honey on Kamarouka because this place is not authorized for trading. But Viktar doesn't want to go to Kamarouka: "My honey is cheaper. What should I do on Kamarouka? I won't come out of there alive with my prices. I don't want to raise the price. I have standing customers here, they have been buying my honey for years. They don't have much money to overpay, either. You know, I was nominated to the regional council," he said. - I can tell you. I wanted to do something to make life easier for an ordinary person. So that they didn't run after like this. To respect those who work. And what do you think? I collected 1300 signatures. It's Berezino, a small town, we all know each other. But they annulled almost 500 signatures and didn't register me. I was alone! If someone from the initiative group brought me those sheets, I could at least suspect that the person filled in sheets improperly or cheated. But I did it on my own! I remember every signature. Why were they doing this? I don't know. Do you know that they can do the same to you?"
I know, of course. And I also understand that beeman Viktar is the perfect Belarusian. Or a common, as you wish. He is hard-working (also producing a high-quality product). He is tolerant (he was the one who stifled the wave of aggression of the passerby who fell into hysteria when saw the European and white-red-white flags). He cares (he was nominated to the regional council to change the situation at least in the region). And this man is being chased by the police. And the local election commission does not register him without any shame. The local election commission, as well as the central one, and also their kingpins do not need Belarusians to participate in decision making. It is dangerous. If they start to decide, they will stop being slaves. So it's better to run after them. This is more reliable.
Viktar's farewell words were as follows: "Do they think that an ordinary person will respect this power?" They don't think so, Viktar. "They have nothing left to think with".
Iryna Khalip, especially for Charter97.org