Pickets Of European Belarus To Collect Signatures Held In Minsk City Center Every Day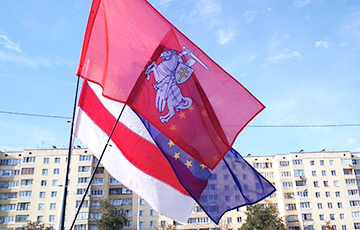 There's a regular schedule.
The collection of signatures for further participation in the "parliamentary campaign" continues.
The European Belarus civil campaign invites you to pickets in the center of Minsk, which are held daily at the same time:
Yakub Kolas metro station, exit to TSUM: 12.00 - 19.00,
Victory Square metro station, exit to Gorky Park: 12.00 - 19.00,
Kastrychnitskaya metro station, entrance to GUM: 12.00 - 19.00.
You will find European Belarus' pickets under the flags with Pahonia and the symbols of the European Union. Only the residents of the district where the candidates are nominated can sign.
You can always ask the picketers where and when you can sign for the candidate who is nominated in your district. Don't forget your passport.