You Need To Be Tougher
32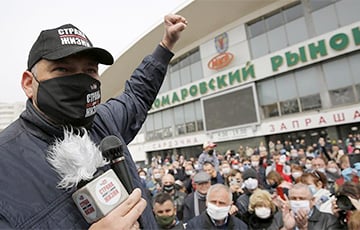 The people's blogger said this in the conversation with his wife.
A telephone conversation between Siarhei Tsikhanouski and Sviatlana Tsikhanouskaya. This was the first time they talked since the day Siarhei was arrested on May 29 in Hrodna.
In the course of the conversation, Siarhei Tsikhanouski called on Sviatlana to act tougher. Here is an extract of their dialogue:
Siarhei: I think everything's gonna be alright.
Sviatlana: I think the same way. Maybe, it is time to meet you someplace already?
Siarhei: No. (pause) Well, you need to be somehow tougher.
Sviatlana: Tougher? I am really worried about everyone who is in jail now, I do not want to make it worse for you all. Well, we'll be tougher then.
Important to note, the March of Pride will take place in Belarus today at 14:00.
A number of opposition politicians and Telegram channels called on Belarusians to take to the streets of their cities.