Legendary Human Rights Defender Valer Shchukin Dies In Belarus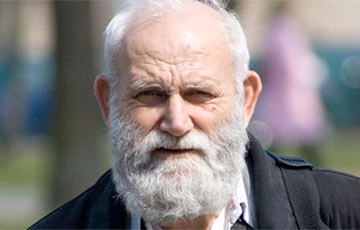 Eternal memory to the hero!
The great Belarusian human rights activist Valer Shchukin died at the age of 79.
Valer Shchukin was born on March 22, 1942 in Vladivostok. He graduated from school in Minsk, was drafted into the army, after the end of the service he returned to Minsk. Graduated from the Leningrad Higher Naval Engineering School. Served in the navy for 27 years, retired captain of the second rank. Deputy of the Supreme Soviet of the 13th convocation.
Member of the Belarusian Helsinki Committee, honorary member of the Belarusian Association of Journalists. From 1997 to 2006 Valer Shchukin was a member of the organizing committee of the civil initiative "Charter-97".
Valer Shchukin was detained many times by the police, punished with fines and arrests for participating in protest actions.
The first time he went to jail was at the end of 1998. The captain of the second rank in retirement and the deputy of the Supreme Soviet of the 13th convocation has several dozen administrative arrests and three criminal cases on his prison account.
He was repeatedly recognized as a prisoner of conscience by international human rights organizations.
Valer Shchukin will forever be remembered by Belarusians for his stubborn struggle at the forefront. He was repeatedly detained, punished, but could not break in any way.
The editorial staff of the Charter97.org website expresses condolences to the family and friends of Valer Shchukin.