European Union Takes Over Lukashenka's Money in Cyprus
176
15.10.2020, 15:10

128,660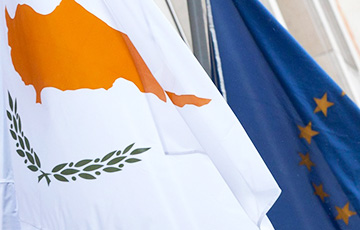 The assets associated with the dictator are ready for freezing.
Usurper Lukashenka has family ties with at least two Cypriot firms, while the EU claims preparations for the freezing of his assets, EUobserver writes.
Two Cyprus real estate companies - Eastleigh Trading and Dana Holdings - have ties with the daughter-in-law of Aliaksandr Lukashenka, Lilia, wife of his eldest son Viktar.
EU countries, including Cyprus, agreed to freeze his assets, if any, on October 12. Besides, according to a source in the EU, the sanctions may be extended in future to include business tycoons who contributed to the enrichment of the dictator.
"The sanctions have a broad legal basis and we may add thousands of names to them," said the EUobserver source.
Vyacheslav Dudkin, former Interior Ministry anti-corruption officer escaped from the country and gave an interview to Pavel Sheremet for the Russian magazine Ogonyok in 2012. He called Lilia Lukashenka the director of Eastleigh Trading.
In the interview, Dudkin claims that Lilia Lukashenka and the owner of Eastleigh Trading, Belarusian tycoon Vladimir Peftiev, used the company for fraud. Peftiev was blacklisted under previous EU sanctions in 2011 as "the key financial sponsor of Lukashenka's regime".
Lilia Lukashenka currently manages an art gallery in the shopping center of Dana Holdings in Minsk.
According to documents, Eastleigh Trading still worked in 2019. Based on the audit of 2013, its main activities involved "holding company and the purchase, reconstruction and transfer of a real estate in Belarus". According to the audit, "non-residents" of Cyprus held its shares. Financial companies Centaur were directors. They do not answer calls.
Dana Holdings Group has headquarters in Minsk and is run by Serbs Bojan and Nebojsa Karic, descendants of the Belgrade business dynasty Karic. Aliaksandr Lukashenka has had friendly ties with them for many years.
The financial report of Belarus for the year of 2017 called Lilia Lukashenka "senior official" of the subsidiary of Dana Holdings, Dana Astra. The Cypriot subsidiary has not recently had much business. However, Nebojsa Karic, who specifies his address Palma Jumeirah Island in Dubai was one of its key shareholders.
The publication also mentions the Belarusian companies Asbis and Wargaming Group. Their headquarters are based in Cyprus.
"There are no other Belarusian investors in the banking system of Cyprus," said the Ministry of Finance of Cyprus.