"We Have One Last Step Left to Take!"
12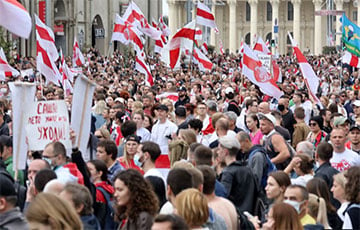 Minsk districts recorded inspiring videos.
Minsk residents gathered under the flags of their districts and recorded an inspiring video.
"We are one!
We've come a long way together!
We held each other's hands and believed in each other!
We are the people!
We are the power!
We just have to take the last step.
Together we will win!" says the video.
Let us remind you that the term of the People's Ultimatum to Lukashenka expires today.