Zhlobin BMZ Worker Joined Strike
6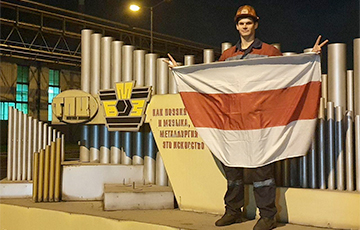 One more metallurgist has spoken out openly.
Following yesterday's appeal of Siarhei Anisimau, another worker of the Belarusian Steel Works in Zhlobin, Aliaksei Audzeyau, has openly reported about the strike, the Free Zhlobin telegram channel reports.
"Metallurgists, do not stand aside! Support the guys! Only together!", - the telegram-channel writes.