Belarusian Students Taking To Mass Protest Actions
19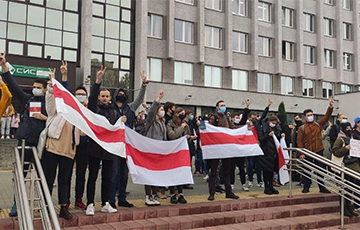 Students gather at the main buildings of their universities.
Today is the fifth day of the Nationwide Strike and the 82nd day of non-stop protests against the illegal rule of the usurper Lukashenka.
Belarusian students come out to protest actions near the main buildings of their universities.
Charter97.org provides an overview of today's most important student protests:
Graduates of different years and faculties came to support the students of Belarusian State University of Informatics and Radioelectronics (BSUIR).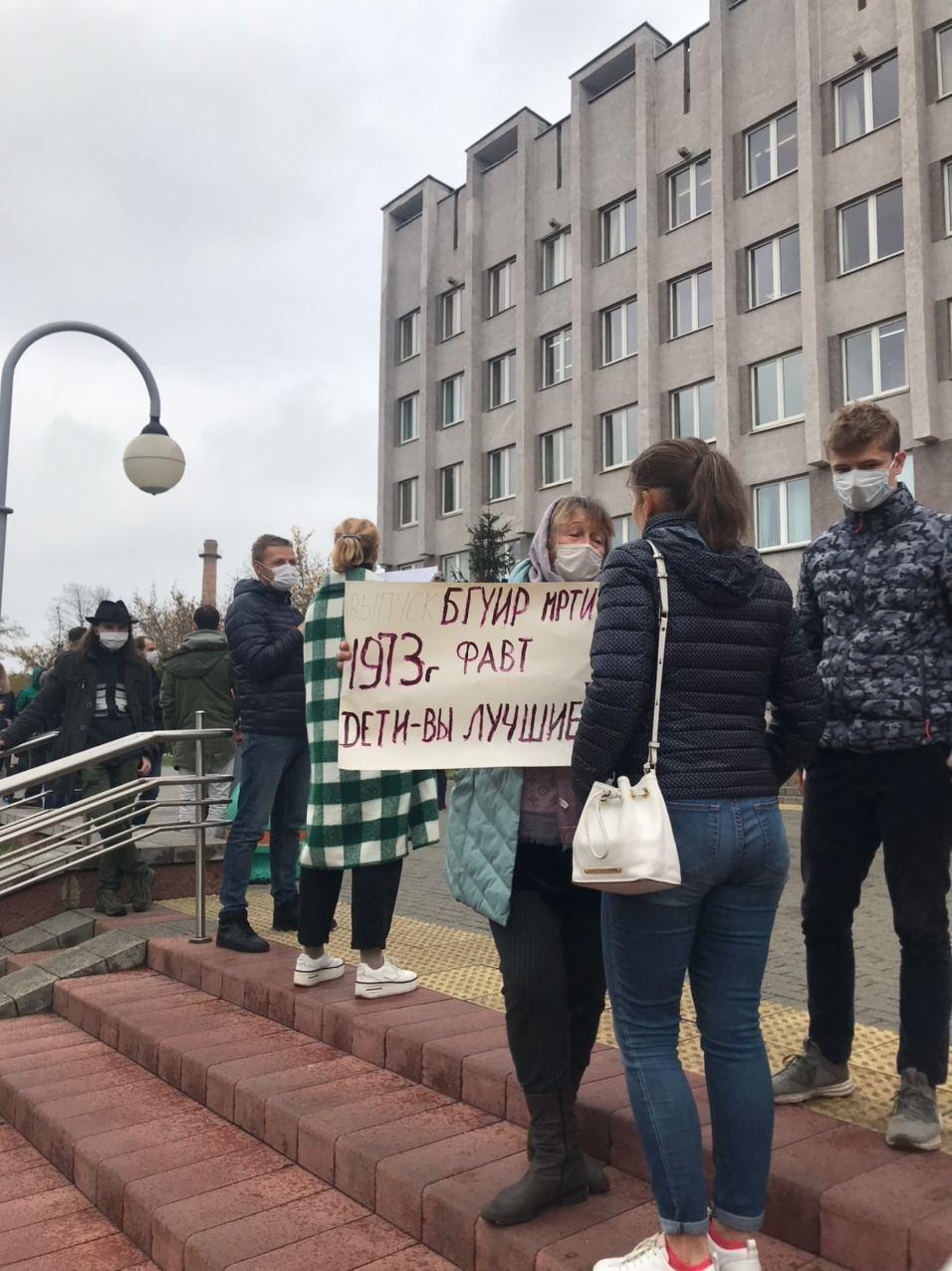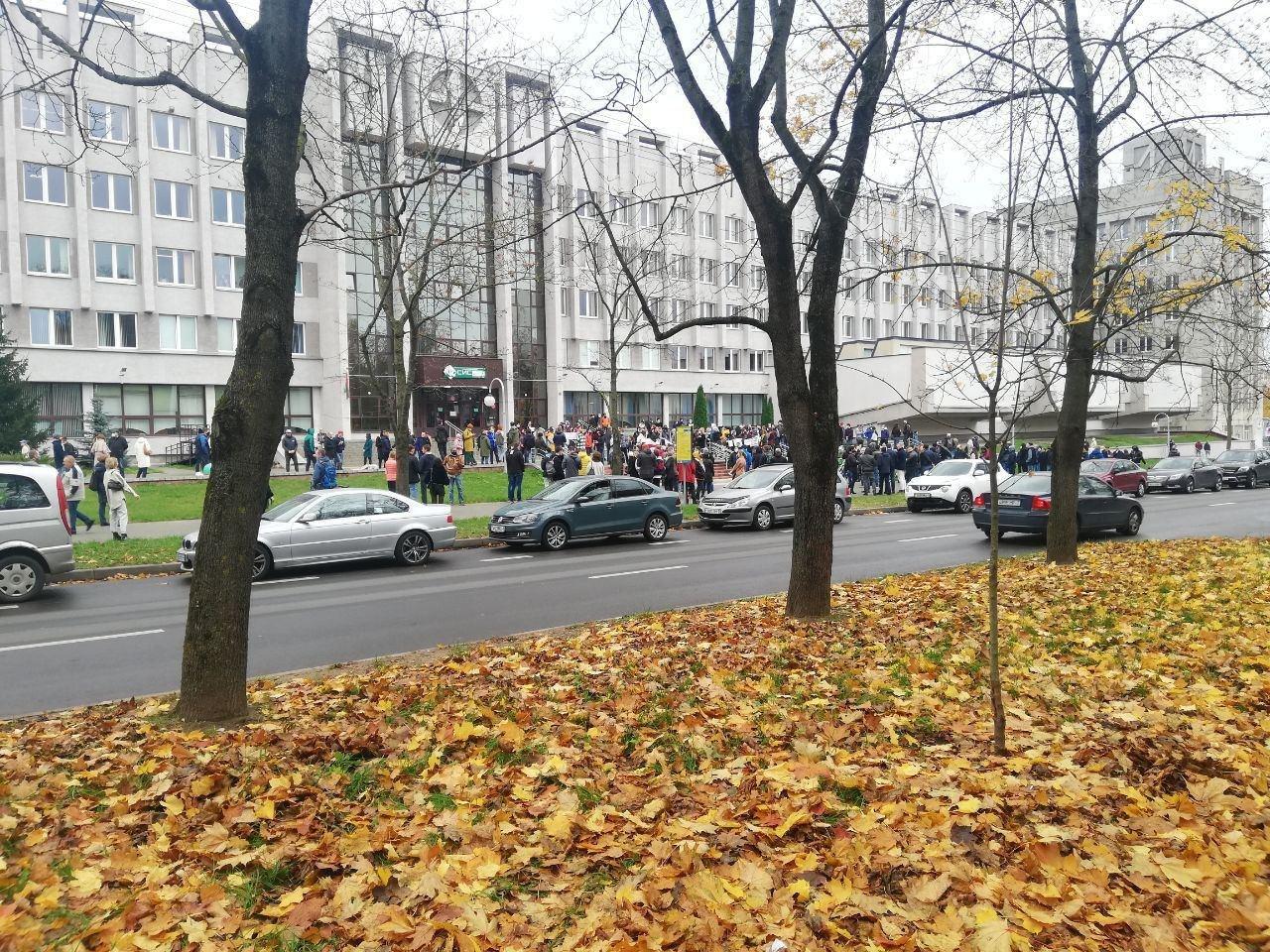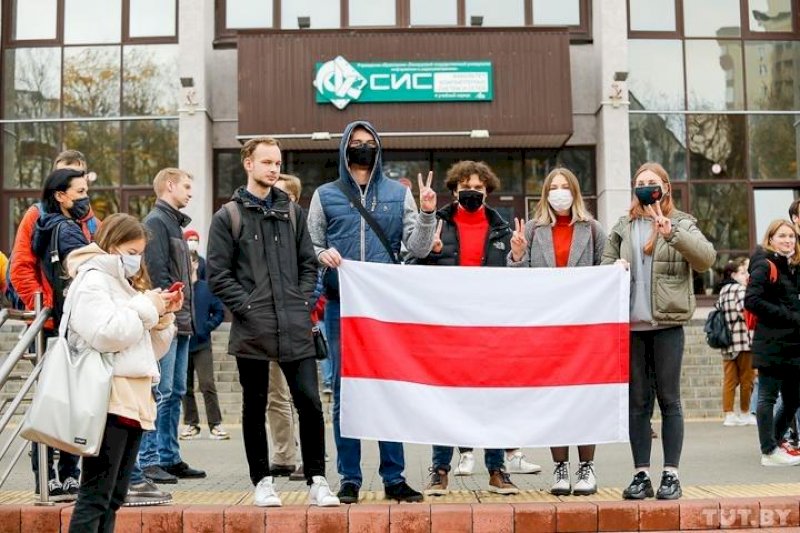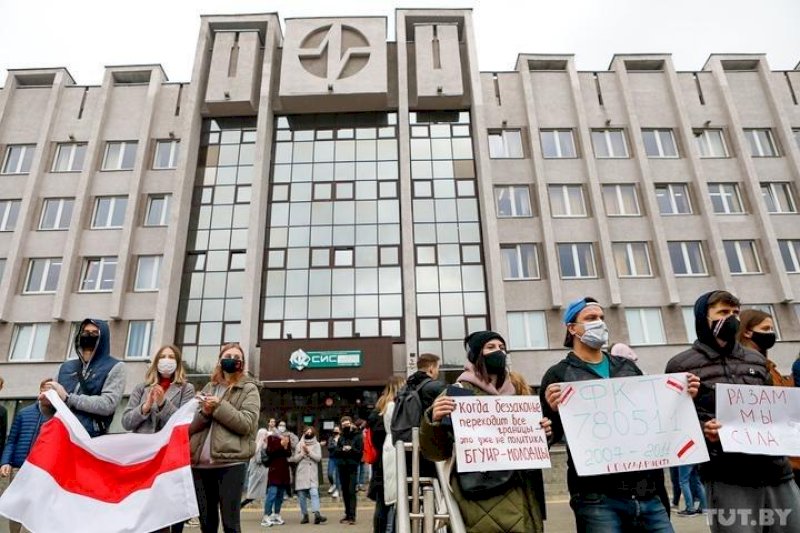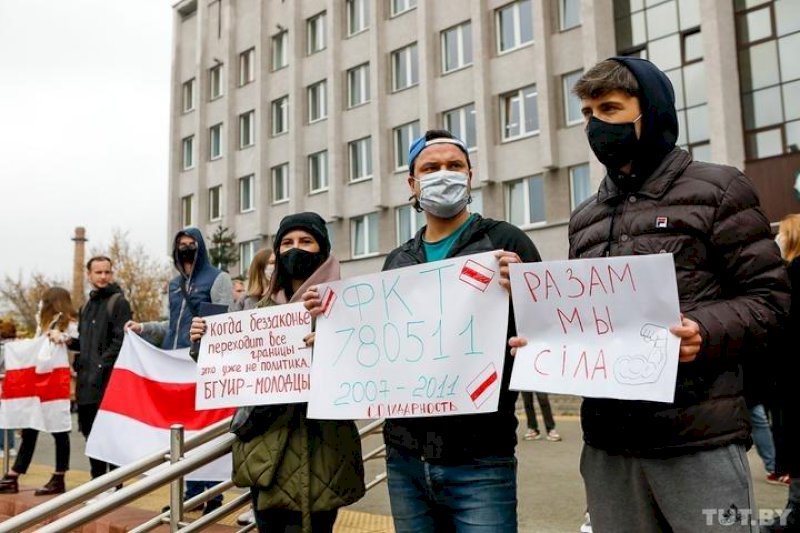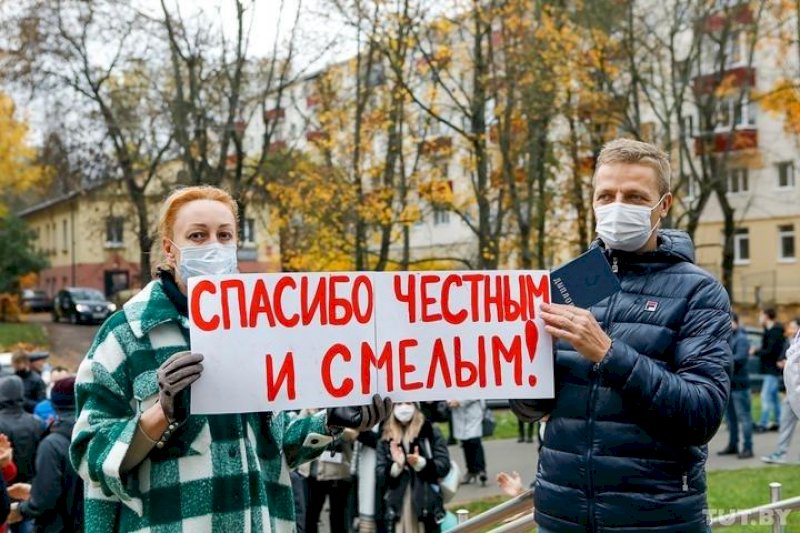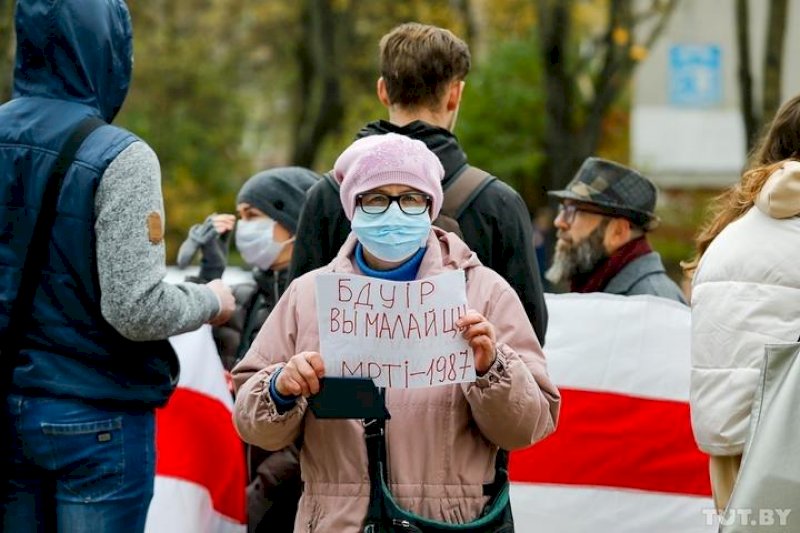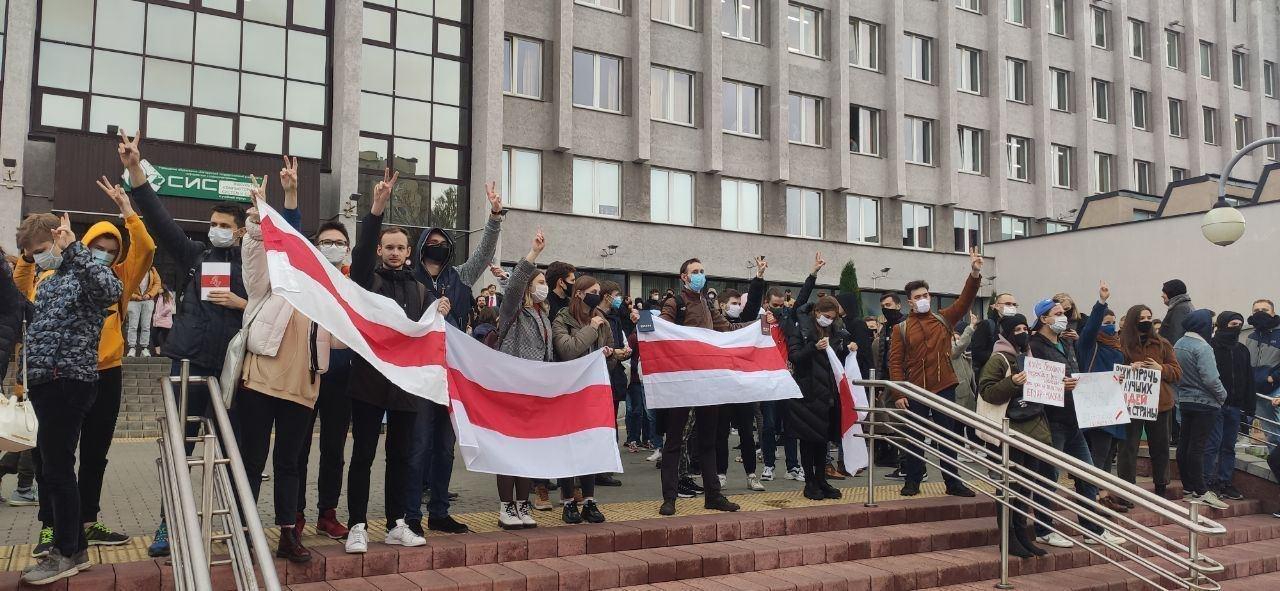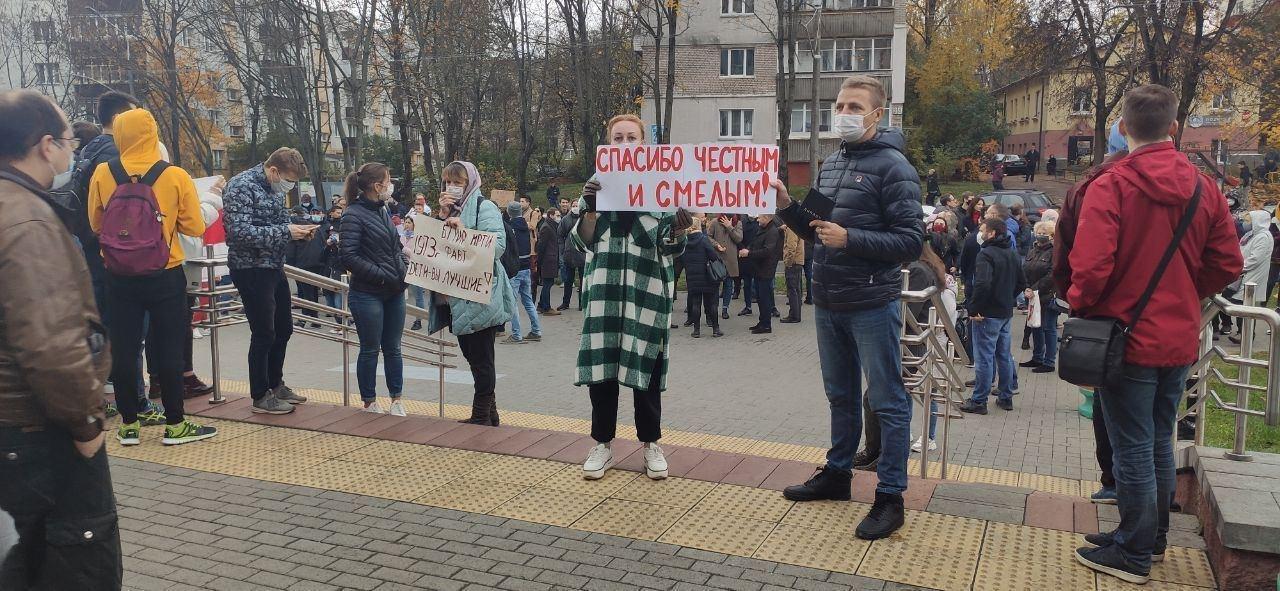 More than a hundred people have gathered in the courtyard of the Academy of Arts. They demand to reinstate the expelled students.
An action is taking place at the entrance to the Academy of Arts. Passing cars are honking actively.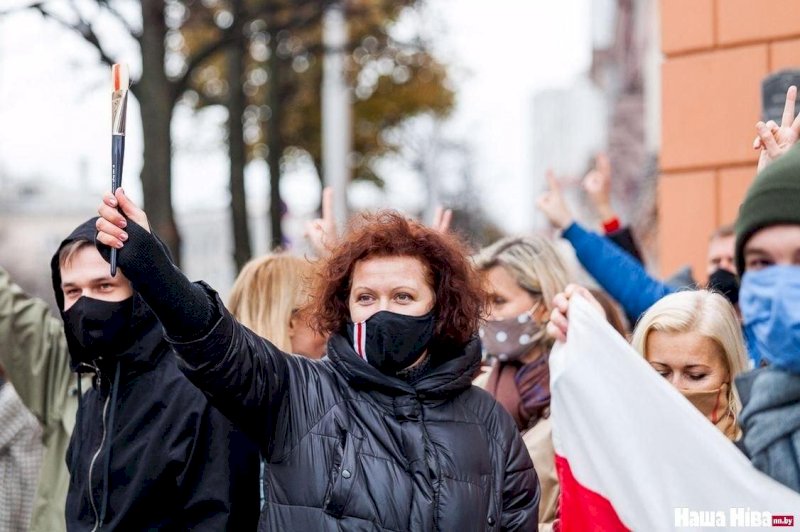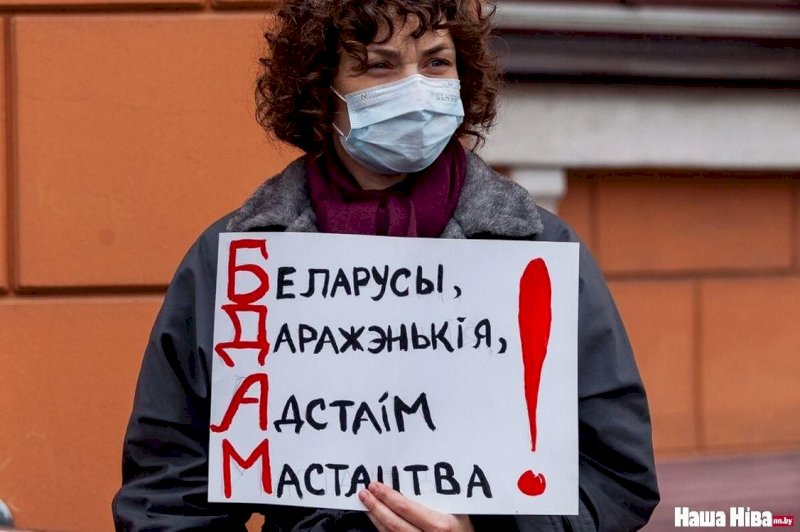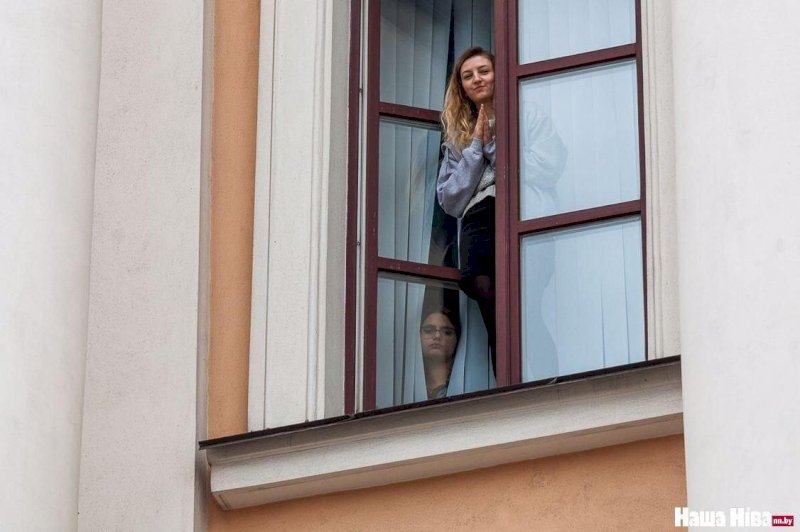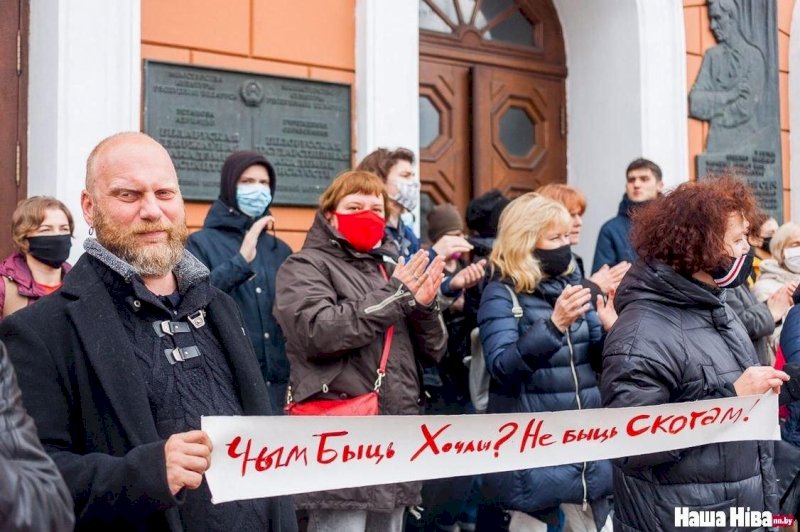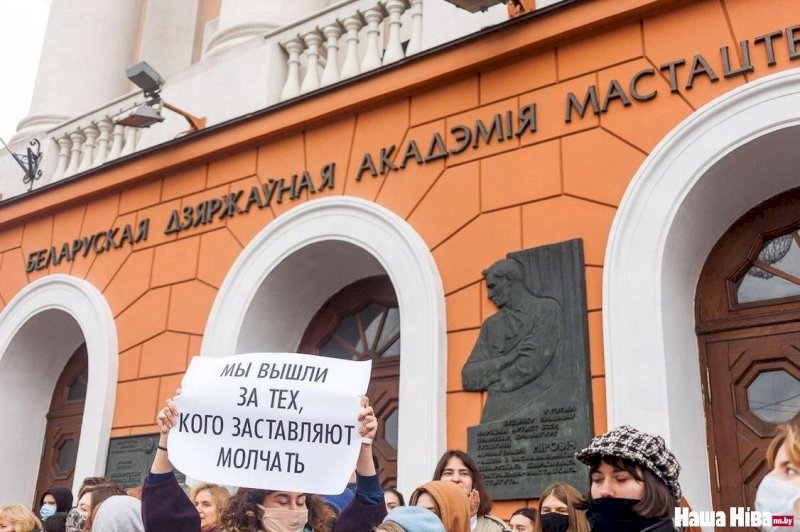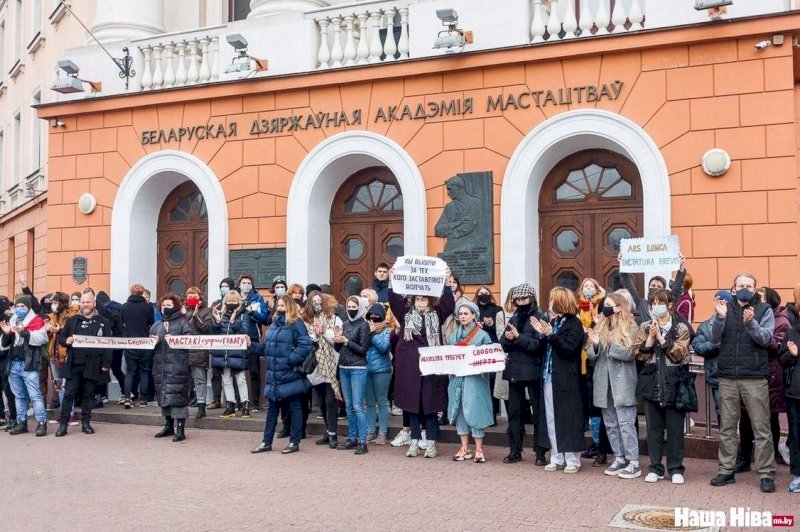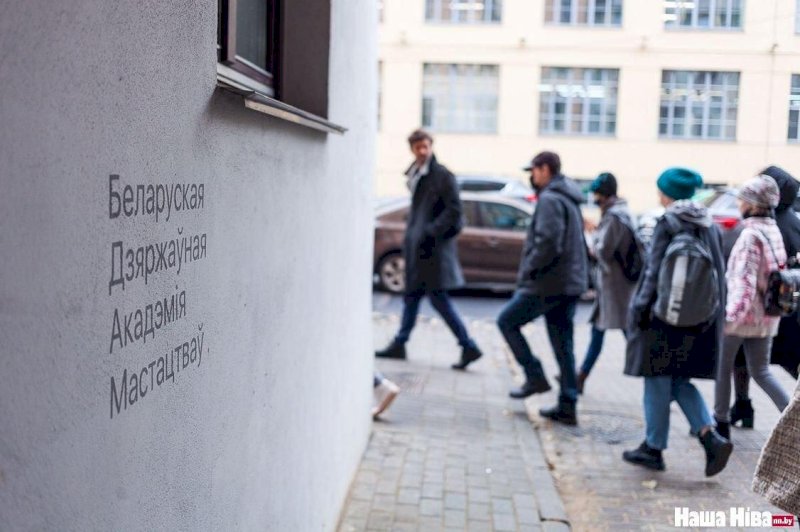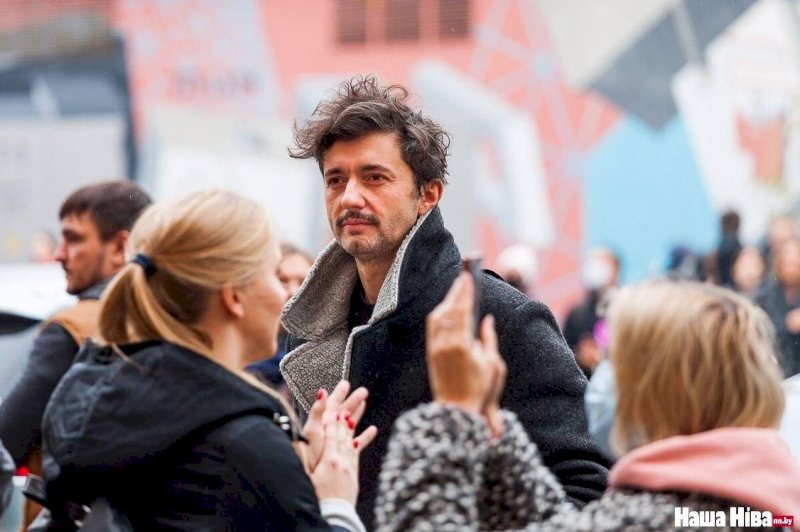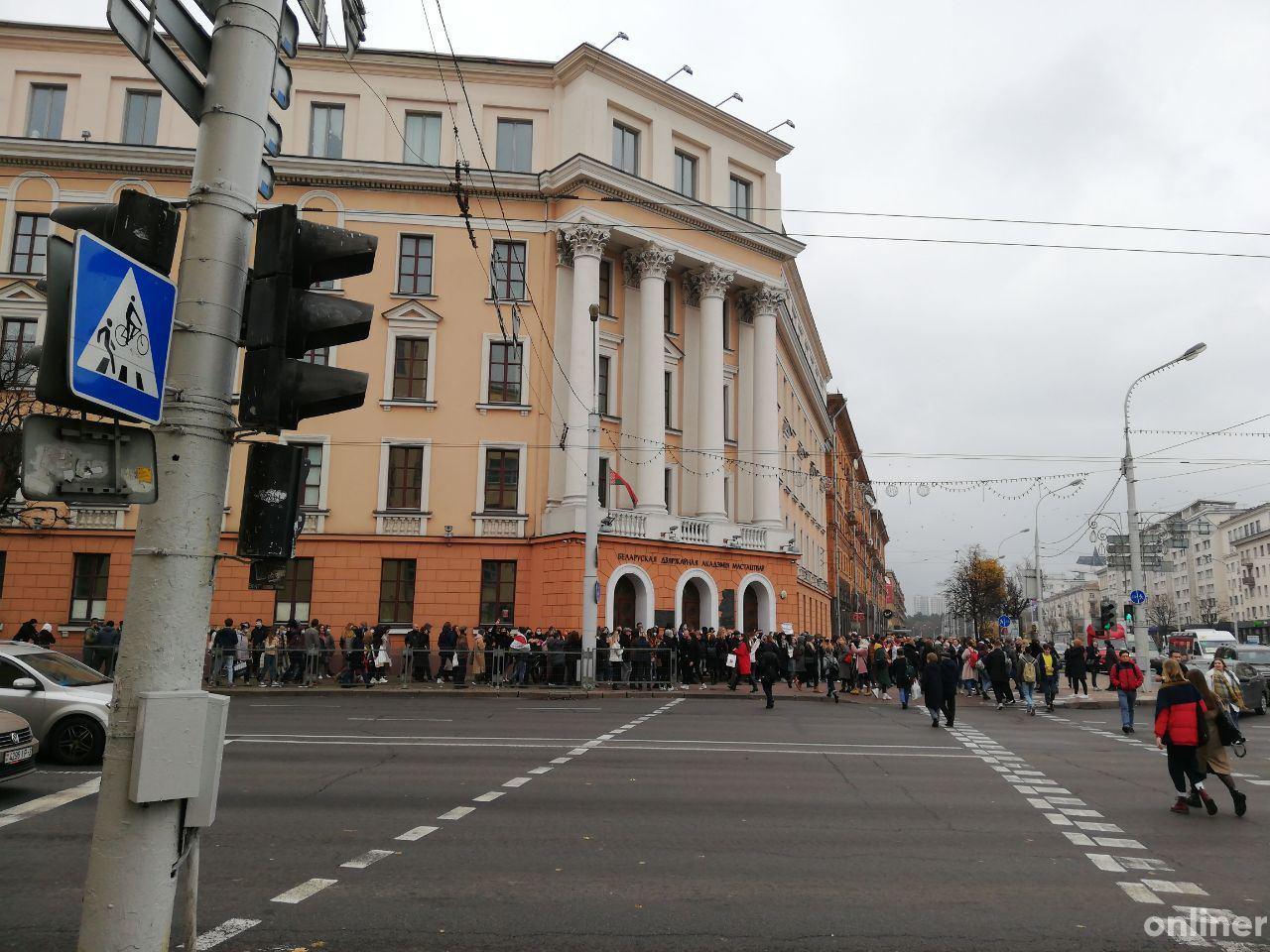 Students of the Journalism Faculty of Belarusian State University (BSU) took part in the action.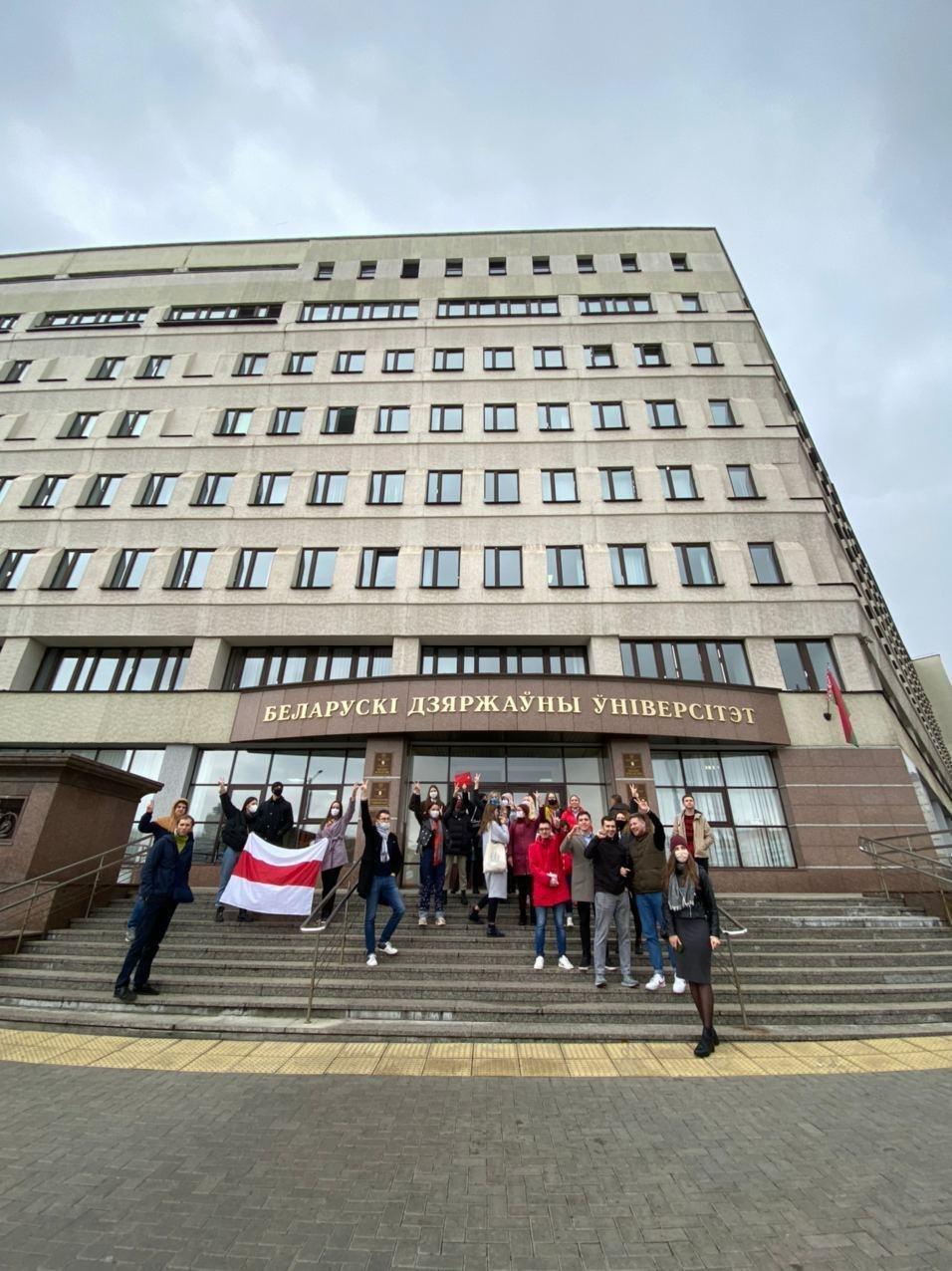 A mass action is taking place near the main entrance to Belarusian National Technical University (BNTU).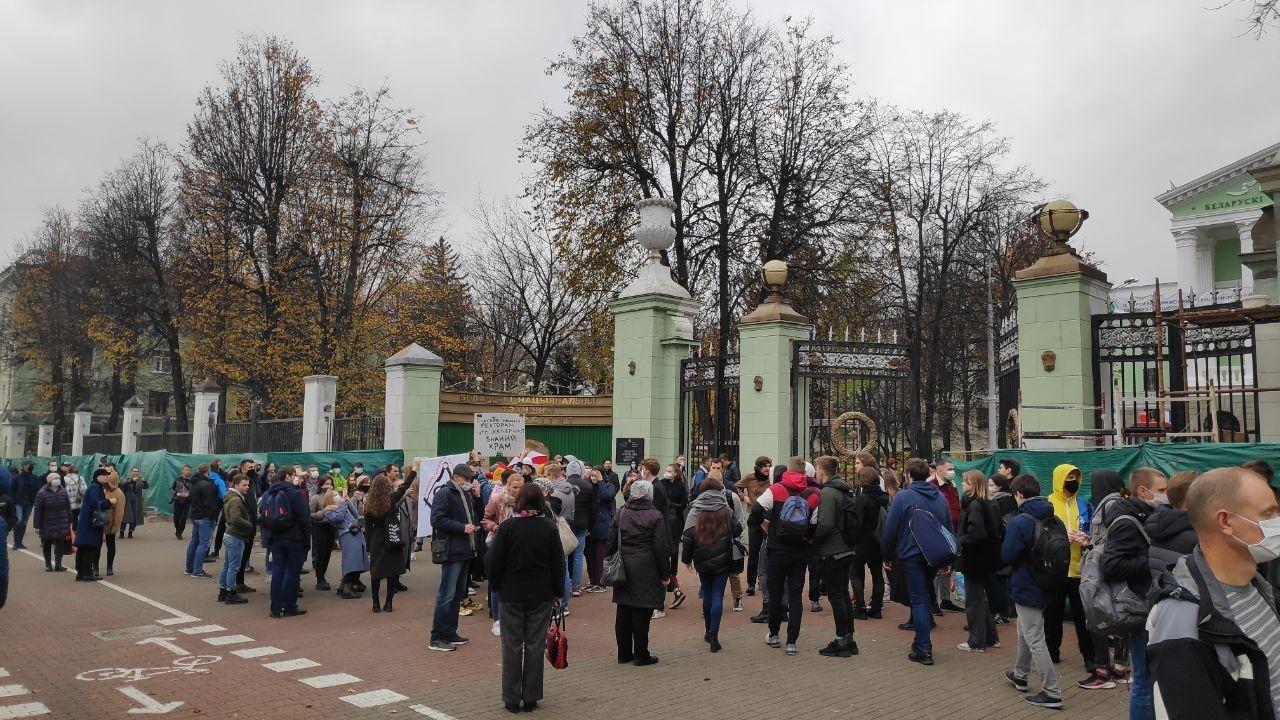 The action of solidarity is carried out by the students of the International University "MITSO".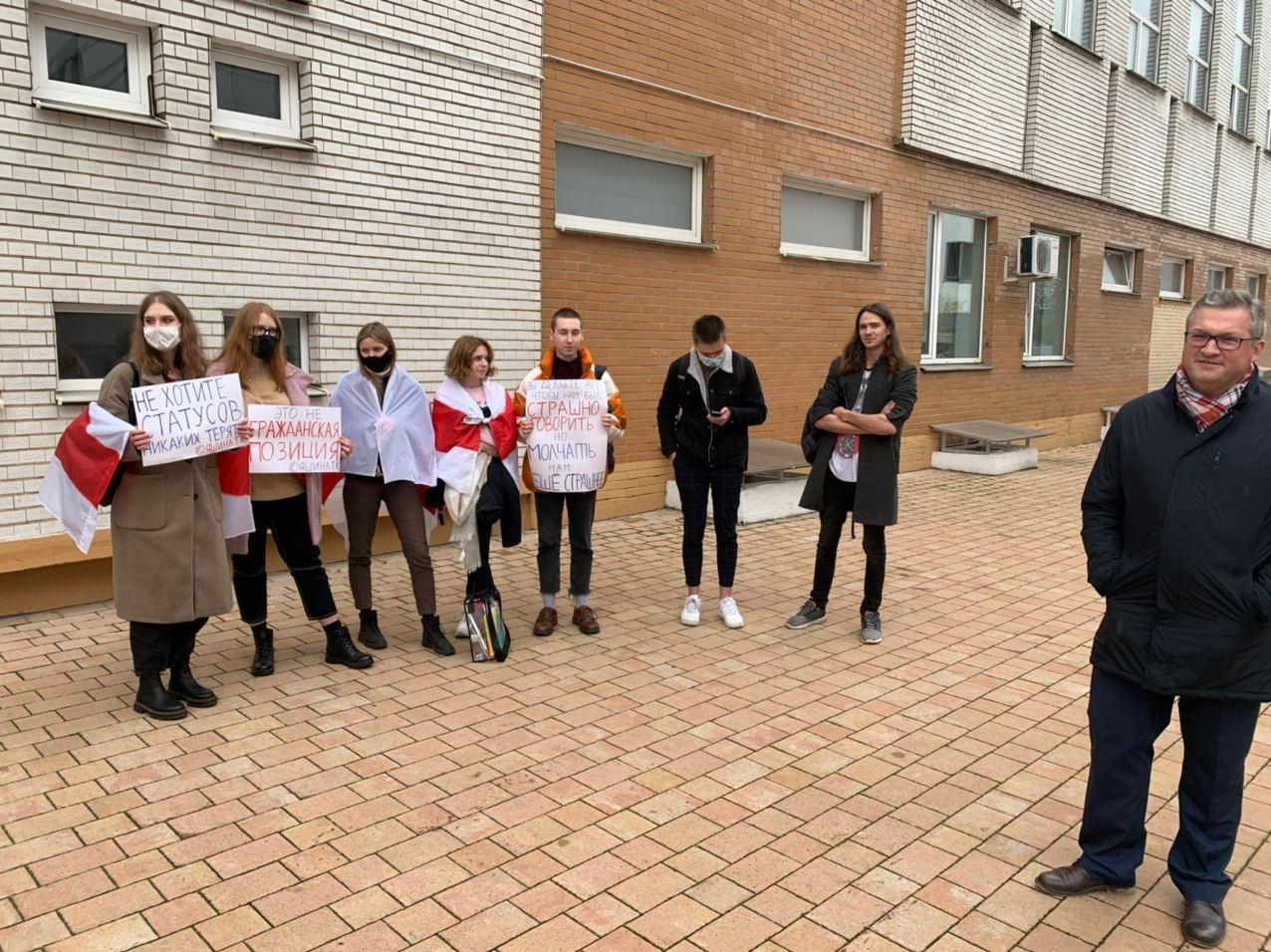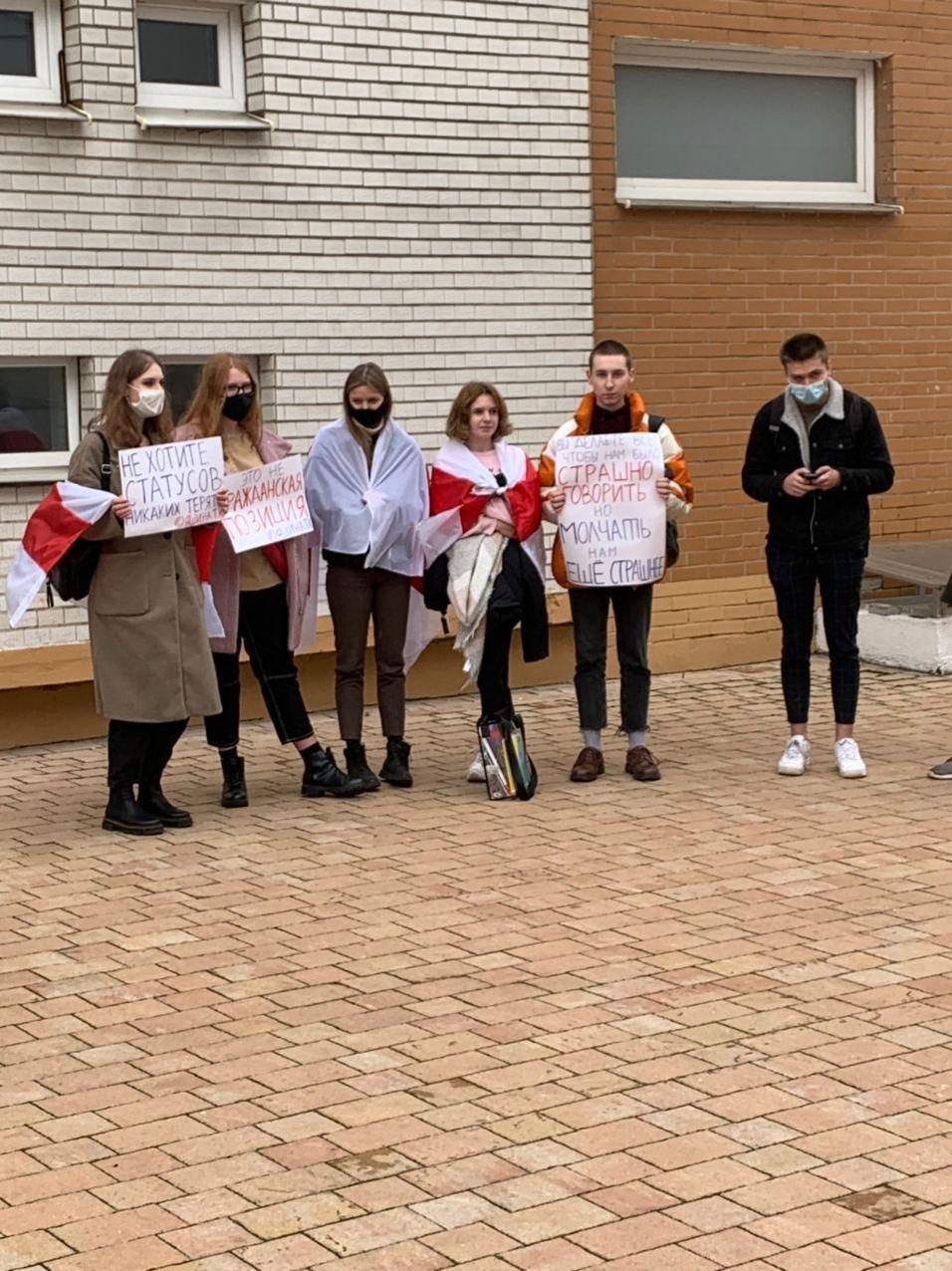 Parents and graduates of the Minsk State Linguistic University (MSLU) came to support the mass action of students.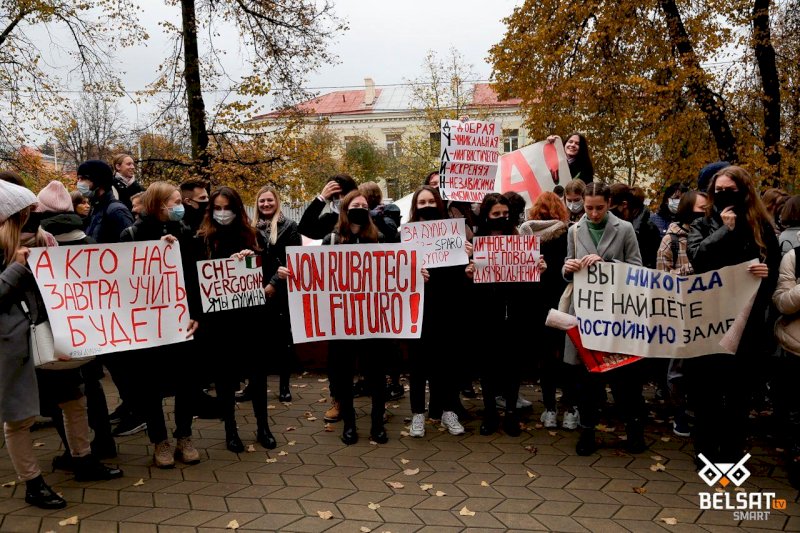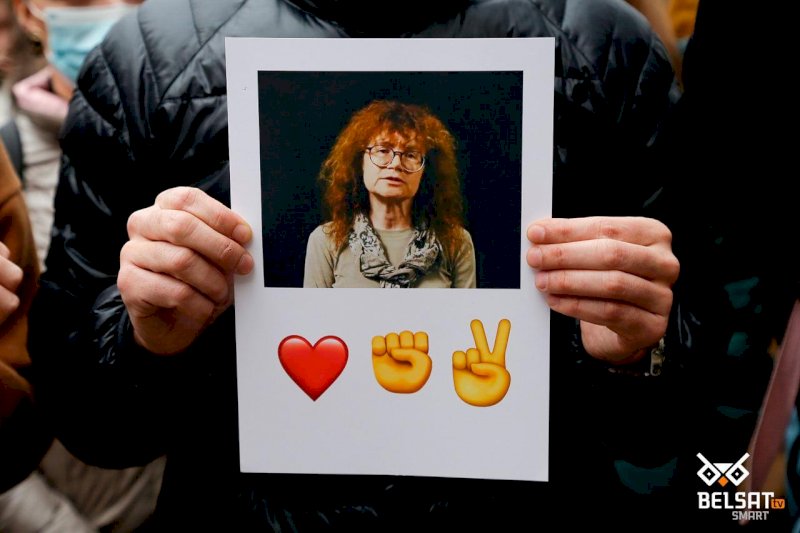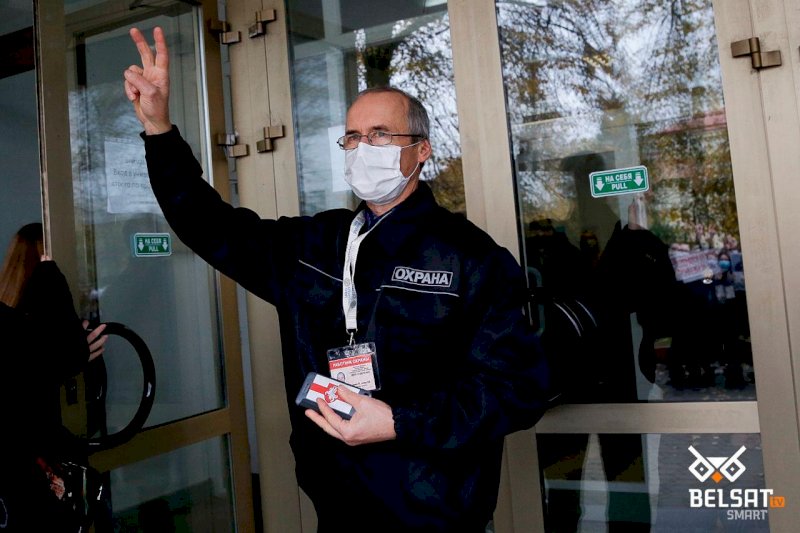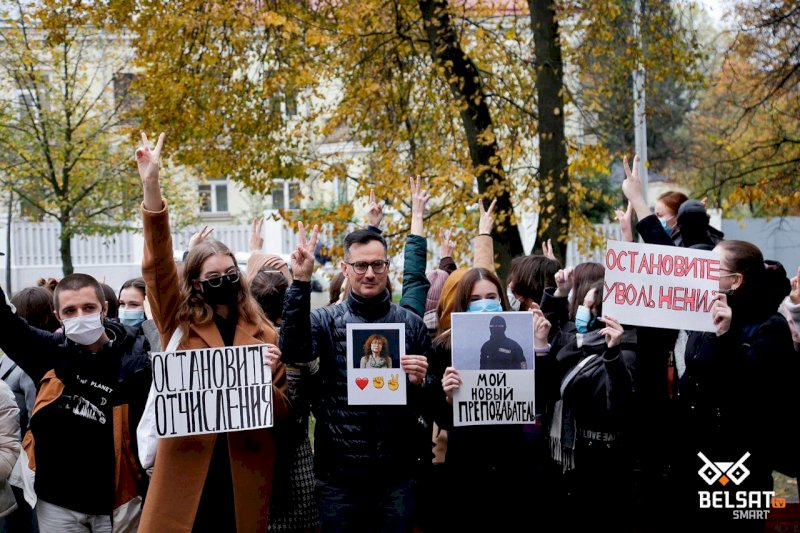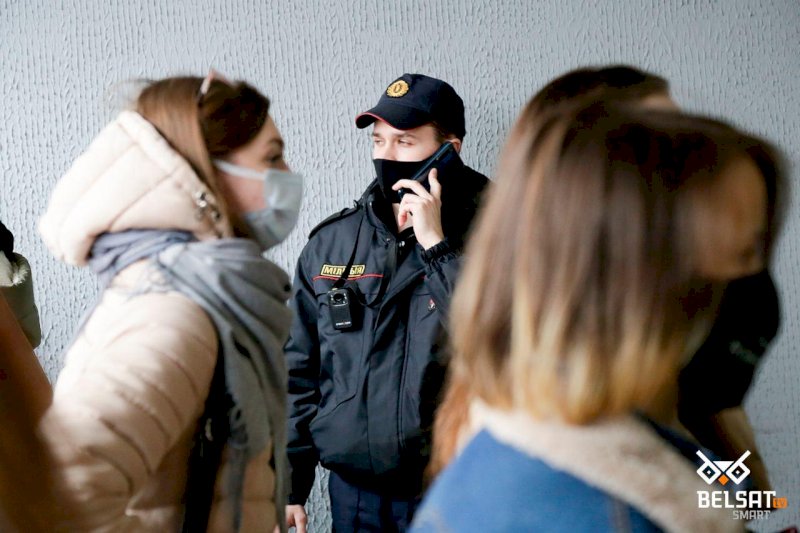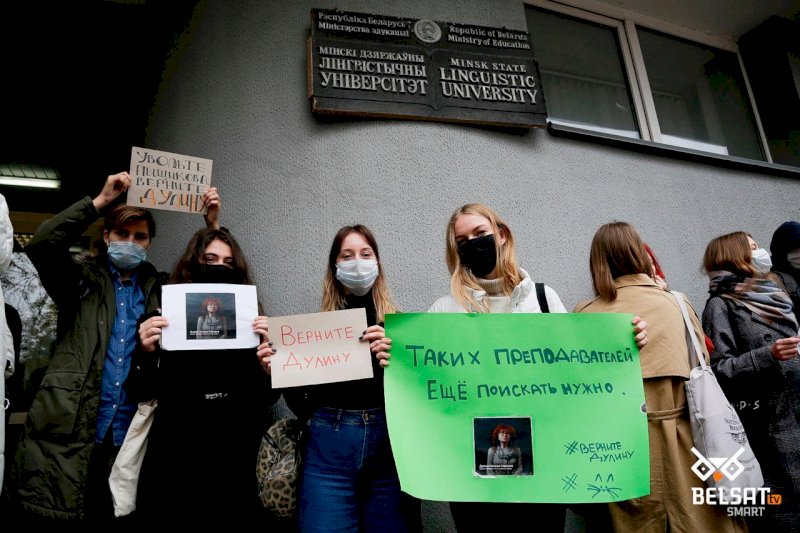 Students of Belarusian State Economic University took to the march of solidarity.