'I Told Ya There Would Be See-Saw': New Baskau-Shakuta Conversation Published
61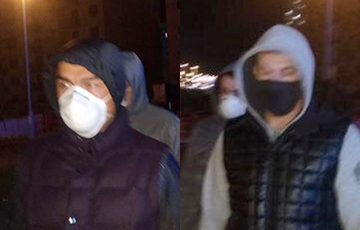 The Lukashists have come across serious problems.
A new telephone conversation between Head of the Belarusian Ice Hockey Federation Dzmitry Baskau and the world champion in Thai boxing Dzmitry Shakuta has been published on YouTube.
In it, Baskau is calling Shakuta in the morning to find out the news.
Shakuta: "I told ya there would be some see-saw. The commander has called already, he's gone to see his boss, like, a deputy minister of something like that… I'm trying to say here that the riot police guys are trying to plant some shit on us.
I mean, I sent that video, in which I knocked him down, I showed it to the commander. I told him, "I knocked him down to the ground, two guys came over (I told him I worked with them, and he said, "Yeah, I got it"), so they took him by the arms and a leg, nobody beat him, I mean, nobody punched his lights out, he was conscious. They put him into our bus, and left one guy in charge of watching over him."
Baskau: "Hang on a moment, Dima, Eismant is calling."
On this the record breaks. But as for the problems of the two Lukashists - this is just a beginning.
Important to note, previously the NEXTA Telegram channel published the audio record of the conversations between Baskau and Sghakuta about the tragic events in the Square of Changes on the night when the Hero of Belarus Raman Bandarenka was beaten. In the record, the frightened, horrified bandits are discussing how Raman was beaten first in the bus, and then in the police department.